Life insurance for seniors is peddled on TV, newspaper ads and junk mail solicitations. Sometimes called burial insurance or final expense, a life insurance policy for seniors is often the least expensive way to pay your bills without creating a burden for your family.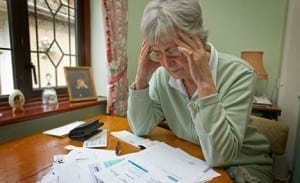 Health insurance and Medicare will pay most of your bills but there are still unpaid obligations that can be paid with a burial insurance plan.
Credit card bills

Mortgage
Car loans
Funeral expenses
Charitable bequests
Legacy for spouse, children and grandchildren
The list goes on.
A new life insurance plan from Equitable includes the following benefits.
Your benefits never decrease

Your premiums will never increase
You may qualify for a "cash advance" if later diagnosed with a terminal illness
Triple the life insurance face amount if death occurs while riding in a common carrier (optional benefit)
Premiums waived while confined to a nursing home (optional benefit)
Instant approval. Once your application is complete we can arrange a telephone interview with a life insurance underwriter. On completion of the interview you will know immediately if you are accepted. On approval you will be given a policy number and coverage is bound upon receipt of the initial premium for the burial plan.
Call or email for an instant life insurance quote or use our request form for additional information