You have Medicare questions. All will be answered. Your challenge is this. Know WHICH questions to ask. Find the RIGHT PERSON who can help.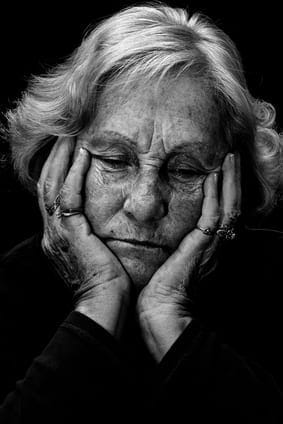 How easy is that?
Just like most of you, I watched "Leave it to Beaver" and "Father Knows Best" growing up. On black and white TV. Three channels. No cable. No remote.
Who would you rather talk to about Medicare?
Someone who played with Nintendo as a child? Or one who played Monopoly, Chinese Checkers and Parchesi?
Do you want a sales pitch or someone to listen and explain how Medicare works in terms you can understand? Would you prefer to talk to someone who wants to SELL you something you don't want, don't need and can't afford?
Or would you rather speak with someone who understands your concerns, and know how Medicare works? Do you want to know how and when to enroll in Medicare?
You Have Medicare Questions – I Have Answers
I am Bob Vineyard. My clients call me a Medicare Expert. Give me 10 minutes by phone, ask any question. Then you decide. Is my advice helpful, or am I really just another pushy insurance agent?
Medicare Questions That Don't Matter
Some questions come up quite often. These common Medicare questions are important to the person asking. But in the big scheme of things there are other topics that are more useful.
Does the plan include Silver Sneakers?
How long has that carrier been in business?
How much will their rate go up next year?
Why do some carriers charge so much more (or less)?
How much is the rate?
Most of these questions are meaningful to the individual, or else they would not be posed.
Questions are good. That's how we learn. I love it when folks ask questions. I shows they are curious. They want to understand what they are getting for their money.
There is nothing wrong with asking, just make sure you are asking the RIGHT questions. And that you are getting good answers . . .
Questions About Medicare That Are Helpful
Many people going on Medicare for the first time fail to do their due diligence. They are operating under the false belief that, if things don't work out, they can take a Mulligan and start over.
Truth is, for many people, the choice they make out of the gate is one they will have to live with for the rest of their life. This may be the ONLY TIME you can enroll with ANY plan you want. There is only ONE true open enrollment period where you can enroll in any Medicare plan regardless of your health.
For most people that will be when they turn 65. Others may delay coverage because they have insurance through an employer group plan.
Regardless of WHEN you enroll in Medicare, the critical event is when your Part B coverage begins. You have 6 month from the time your Part B is effective to enroll in a Medicare supplement plan without answering questions about your health.
Miss your IEP (Initial Enrollment Period) and you might be stuck for life. The Medicare supplement plan, also known as Medigap, is the most comprehensive policy you can have. No networks. Pre-authorization is not required. Referrals suggested but not necessary.
You also have less out of pocket for health care than for any other type of coverage.
Medicare Questions You Wish You Had Asked
Did you ever buy something then later regret it? The item did not live up to the expectations. It cost more than you expected. It just didn't work the same way as the salesman said it would.
Here are a few questions you should have asked, and would have, if you had only known.
How long has this carrier been writing Medicare coverage in GEORGIA?
Will my doctor(s) take this plan?
Most agents push Advantage plans? How is Medigap better?
Why is the rate more (or less) than other rates I have seen?
Can I get a lower rate if I go direct to the insurance carrier?
Asking these kind of Medicare questions allow you to have a better understanding of how Medicare works.
These are just suggestions. Getting answers won't make you an expert but you will be more informed than the average person.
Now you just need to know where to go and who to talk to if you want straight, honest answers. If you only knew where to find an expert.
A Georgia Medicare expert. Need answers? Call or email.