What happens if you need cancer treatment and don't have insurance? Or maybe you have insurance but your plan will not cover the cost of your care.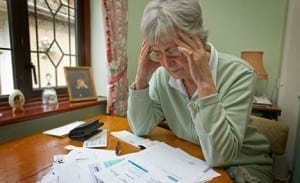 Below is a list of cancer treatment resources that may be of help.
Georgia Cancer Info – Affiliated with the Georgia Dept. of Community Health. Financial assistance for cancer treatment including help with insurance copay's and coinsurance, medication cost, insurance premiums and deductibles and more. Your "one stop shopping" resource for financial assistance when battling cancer.
Georgia Cancer State Aid – Established in 1937 by the Georgia legislature at the request of physicians, the Georgia Cancer State Aid (CSA) Program provides support for cancer treatment to vulnerable populations including: uninsured and under-insured, and Georgia adults with limited annual household income.
Atlanta Cancer Care Foundation – Financial assistance for those battling cancer.
More Cancer Treatment Resources
Patient Access Network Foundation – The Patient Access Network (PAN) Foundation was founded in May 2004 as a solution to help the underinsured access the health care they so desperately need to continue living a relatively normal and productive lifestyle. PAN has provided more than 180,000 underinsured patients with over $300 million dollars in much needed financial assistance to cover out-of-pocket medical expenses.
Medicare Charity Assistance – Seniors on Medicare often have limited resources to pay for cancer treatment. When presented with an ABN form, what do you do? Know your Medicare rights and ways to obtain financial assistance for cancer treatment.
Manage Cancer – Links to resources that offer financial assistance for those dealing with cancer. Medical bills, medications, legal issues, travel and accommodation costs for cancer treatment and education and employment issues can create financial hardships
Cancer Support – Affiliated with Northside Hospital, this site is a valuable resource for anyone dealing with the stress of cancer. Find doctors, make an appointment, ask questions. Be sure to check out this list of cancer support groups.
Lung Cancer – Lung Cancer Center is here to provide the information and resources you need to understand the diagnosis. Are you a patient, loved one, caregiver, or even just a student? Learn more about what a lung cancer diagnosis is and the best way to fight it medically and legally.
This is just a partial list of cancer treatment resources. If you notice broken links, have used any of these services and want to comment, or have new suggestions, please contact us.
See also
#GeorgiaCancerResources #CancerTreatment #CancerSupportGroups