Medicare is simple. All you have to do is go online to Medicare.gov and everything you need to know is right there. You never have to talk to insurance agents or carrier reps. Everything you need to know about Medicare is available for free from the government.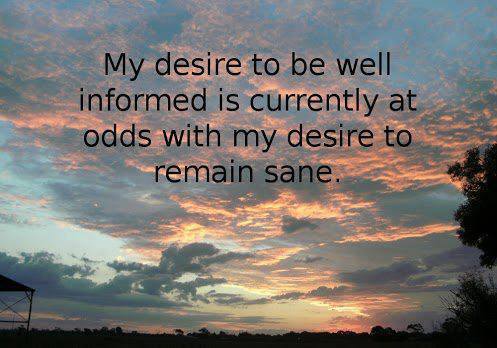 If only it were that easy ………………….
I spend a lot of time online, answering consumer questions in public forums, responding to inquiries from clients and strangers.
I also post information on blogs and Facebook pages.
Even if you are a Bob Vineyard groupie you won't learn everything you need to know about Medicare.
People think Medicare is simple.
They are wrong.
In the last 3 years I have answered quite literally thousands of questions by phone and email. Some times I can help people save money by switching their coverage around.
Sometimes not.
Regardless of your situation, you will always come away with a better understanding of what Medicare is, how it works, what you have and what your options are.
While maintaining your sanity ………………………..
We have compiled a simple 9 page report titled Medicare Options – Get Informed – Choose Wisely. The report is free for the asking.
No strings attached.
This report is our gift to you. A way of  helping you become informed about changes in Medicare and how it impacts you.
Most people think Medicare Part A (hospital) claims have the potential to wreck their bank account.
The truth is, more people will find themselves in financial trouble with unpaid Part B claims.
We can show you how to minimize your out of pocket to less than $500 per year for Medicare A and B charges and still save $1000 per year or more vs. the popular Medigap plan F.
Medicare is simple.
Buy a plan based on your current and past health. If you don't take medication now and rarely go to the doctor your luck should hold up and you don't need a "rich" plan.
That's what Jim thought when he bought a Medicare Advantage plan.
Six months later he had a stroke. The doctors and therapists he needed did not take his plan. His decision to save money with a low premium Advantage plan backfired.
If you are Jim you probably won't find an answer to your problem online.
Keep your sanity. Let us help. Request our FREE Report.
 [contact_form id=3]