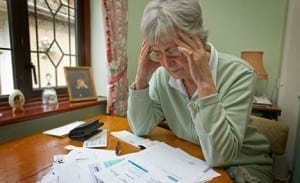 Medicare supplement and Medicare Advantage. What's the difference? Do I need both? What is the difference in Medigap and Medicare supplement? Do Advantage plans have more advantages? Can I change plans every year during open enrollment?
Which plan is better? Should I have an Advantage plan or Medigap?
That is a question only YOU can answer. Consider the differences and then decide which plan fits your needs and budget.
Are you turning 65? Do you need help navigating the Medicare maze?
Call us. We can help.
Medicare supplement and Medicare Advantage
What is the difference?
A lot.
Do I need both a Medicare supplement plan and an Advantage plan?
Nope. Even if you wanted both, Medicare says you can't have both.
So pick one or the other.
What is the difference in Medicare supplement and Medicare Advantage?
Medicare supplement plans work with original Medicare.
No networks

Use any doctor, lab or hospital anywhere in the U.S.

Referrals not necessary to see a specialist

Keep your current doctor(s)

Your doctor cannot be dropped from the plan mid year

You can keep your plan every year.

Annual review not needed (for your supplement plan)

Out of pocket is clearly outlined and can be budgeted

Pick a drug plan that covers the drugs you need
Is Medicare Advantage Better?
The advantages of a Medicare Advantage plan are, the monthly premium is lower.
you are limited in most cases to docs and hospitals in the network

the Rx is often paired with the plan and may not include the meds you need

your doctor can be drop out of the plan at any time

you may have to change your plan every year

you have to review the plan every year (participating network providers, meds, cost of health care, etc)

your out of pocket for in network only claims is almost always higher than Medigap

your out of pocket cap averages $6,700 (most 2018 plans) + out of network claims + Rx copay's

you can find yourself out of network and incur penalties any time, anywhere
But other than that, the Advantage plans are great until you use them.
Can I change plans every year during open enrollment?
Medicare supplement plans do not have annual enrollment periods. When you first turn 65 you can purchase any Medigap plan with any carrier, no questions asked.
Medicare Advantage plan and Part D drug plans can be changed every year, but only during open enrollment. Most retirees will change their Advantage and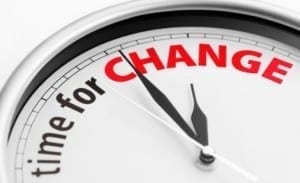 drug plan every year or so, whether they want to or not. Each year the plans change and you MUST review to make sure you are not going to pay more for your health care than you expected.
Never ever take the "automatic" renewal option. Always ask your agent to shop and compare plans for you every year.
One of my Part D clients was prepared to take the automatic renewal from Cigna. Their new rate was dropping a few dollars and other than the addition of a deductible, the plan seemed like a good buy.
What they did not know (until I reviewed it for them) was this.
The renewal plan did not include all of her medications.
The renewal offer was $7 less than the Cigna plan I suggested but the difference in her out of pocket costs was significant.
Her expected annual prescription drug cost for the renewal offer was $2880.
The projected drug premium for the plan that was $7 higher but her annual prescription cost was only $1530. That additional $7 monthly premium saved her more than $1300 in out of pocket drug costs.
Had she accepted the automatic renewal she would have saved $84 in premiums but would have paid out more than $1300 for her medications.
Comparing Medigap plans is easy
Benefits are standardized and assigned a letter of the alphabet from A through N.
But Medicare only uses 9 of the letters
Medicare supplement plan F is the most popular. Also the most expensive and most oversold.
Plans G and N offer exceptional value.
Some carriers don't offer all the plans.
AARP/United Healthcare does not off plan G. Neither does Blue Cross of Georgia (BCBSGA). Nor does Humana.
Mutual of Omaha (Omaha Insurance Company in Georgia) does not offer plan N. They did at one time, but not any more. Makes you wonder why, doesn't it?
We never recommend a plan that does not have at least a 5 year renewal rate history. That is to protect you.
Manhattan Life and Omaha Insurance Company have only been offering Medigap for a little over a year. Same for Companion Life.
There are over 250 different Medigap plans in Georgia. We have Medigap rates you won't see anywhere else, but you can start your online shopping experience by clicking this button.