New Era Medigap plans fill the GAP left after Medicare pays their portion. A New Era Medicare supplement plan not only protects your wallet against catastrophic claims but can generate hundreds of dollars per year in premium savings.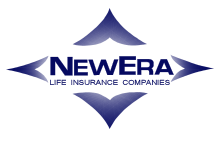 New Era Medigap plans, including plan F, are identical in every way to Medicare supplement plan F from Blue Cross, Mutual of Omaha, AARP or any other carrier.
Identical in every way except without the high premium.
In some states New Era offers Medicare supplement plans through Philadelphia American.
New Era Medigap plans offer policyholders outstanding value.  Other benefits include:
Quick underwriting and fast policy issue
Friendly customer service
Efficient paperless claim service on all New Era Medigap plans
All New Era Medigap plans allow you to use any Medicare approved doctor or medical facility. There are never any networks and you do not need a referral to see a specialist.
With a New Era Medigap plans you have access to over 16,000 Georgia doctors and over 200 hospitals.
New Era has a 40+ year history of providing coverage to policyholders. Georgia residents can pick from Medigap plan A, C, F, G or N.
All New Era Medigap plans issued since 2010 are standardized to meet CMS guidelines. Most people will buy Medigap plan F because that is usually the only plan presented by most carriers and agents. They never are given a chance to learn how to maximize their dollars by considering money saving options in plan G or plan N.
New Era modernized Medicare plans offer all government mandated benefits including preventive care. Medicare preventive services include diabetes screening, immunizations, glaucoma testing, mammograms and pelvic screening. Click for a complete list of Medicare  preventive benefits.
New Era Medigap plans do not cover outpatient prescription drugs. For that you will need a separate Part D prescription drug plan.
The only way to obtain New Era Medicare supplement rates is through an independent agent. Get instant Medigap quotes.
#NewEraMedicareSupplement