Most of the 2013 Medicare supplement rate increase adjustments have been processed.
How much did your Medigap costs go up? Shop and compare. Blue Cross, Humana, Mutual of Omaha and more had HUGE rate increases. Most  Medicare supplement plan renewals increased by 10% or more.  Free quotes in 60 seconds.
Avoid the Mutual of Omaha trap of overpaying for the EXACT SAME PLAN.
Only one carrier has not had a double digit Medicare supplement rate increase in the last 10 years. No one else can make that claim.
For comparison, we use male and female, non-tobacco, age 67 living in Bibb county Georgia using our most popular plan.
Ask for a CUSTOM QUOTE showing plans never illustrated online. SAVE!
Click Image Below to Compare Medicare Supplement Costs

AFLAC
AFLAC can make a similar claim because they have not ever had a rate increase. Of course they only re-introduced Medigap plans in June, 2012 so we expect their rates to increase soon. A lot of people bought because of the name recognition. Their rates were not competitive last year so we don't expect them to be this year.
AFLAC pulled their Medicare supplement off the market in September. They are not accepting new applications. If you bought an AFLAC plan you should consider switching to another carrier NOW.
Switch and save over $300 per year.
AARP – United Healthcare
AARP plans have decent rates for the first 2 years (if you buy when you turn 65) but they get very expensive the longer you keep the plan. Their agents heavily promote Medicare supplement plan F which is always overpriced for the value. We have never failed to save a client money when they switch from United Medigap plan F.
Switch and save over $1000 per year.
Aetna
Aetna issued by Continental Life had a Medicare supplement rate increase in April, 2013. Still somewhat competitive but most people can save money by switching plans. They could be beat last year and still can be this year.
Switch and save over $300 per year
Blue Cross – BCBSGA
Over the last 10 years Blue Cross Medicare supplement rate increase has been as low as 8% and  high as 13%. Most of the time it is double digit. Blue Cross is usually competitive if you are 80 years old or older but there is real money to be saved if you have not yet reached the 4 score mark.
Did you know BCBSGA pulled two of their more popular plans off the market in October, 2013?
Switch and save over $1000 per year
Forethought
A fine company but never a big player in the Medicare supplement market.
Switch and save over $900 per year
Gerber 
Another small carrier that have not made much of a dent in the landscape.
Switch and save over $1300 per year
Mutual of Omaha – United of Omaha
A very popular (and always pricey) carrier that seems to give out a  Medicare supplement rate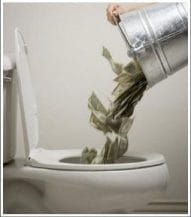 increase without warning. The last increase was in January, 2013.
We showed a south Georgia couple how to save over $1700 per year by making a switch.
Did you know a female, age 67, in Macon Georgia could pay $136 or $177 for the exact same plan from a Mutual of Omaha company. It depends on which rate an agent chooses to show you.
Don't get caught up in this dirty trick!
Royal Neighbors – RNA
A fine fraternal company with a very small market penetration. Rates increased in February of this year
Switch and save over $1200 per year
We believe in showing clients ways to save money on their Medigap plans. Almost everyone we talk to was sold an overpriced plan that is weighing them down and sucking money out of their bank account every month.
Georgia Medicare Plans believe you have better things to do with your money than making an insurance carrier rich  (and the agent that sold you the high priced plan).
Stop throwing away money. Compare and start saving now. Click to compare plans and rates.
#2013MedicareSupplementRateIncrease
#MutualofOmahaMedicareSupplementRates
#BCBSGAMedicareSupplementRates