4 money saving tips that can save you $1,000 per year or more with little or no effort on your part. No coupons to clip. No standing in line to make an exchange. All of these money saving tips can be done from the comfort of your home in a matter of minutes.
Our best money saving tips involve changing the way you buy your medications, and enrolling in a different Medicare supplement plan. Our clients save an average of $450 per year by keeping the same plan but changing carriers. Save even more with nominal cost sharing.
Click to shop and compare Medigap plans and rates.
Medigap rates are increasing in January. Apply before 11/15/14 and lock in today's lower rates.
Money saving tip #1
Change your plan.
This is Medicare open enrollment. From now through December 7th you can change your drug plan or Medicare Advantage with a simple phone call or online enrollment.
For many people, their drug plan is the most expensive part of their health care expenditure. It doesn't matter if your drug coverage is embedded in your Advantage plan or if you have a stand alone Part D plan, drugs, and how you pay for them, are expensive.
Here are just a few money saving tips to consider
Don't run all your medications through your drug plan
Consider buying online such as through a Canadian pharmacy
Change your pharmacy
Consider a drug discount card
Order maintenance med's in 90 day refills
Use mail order when possible
Switch to generics
Look for free medications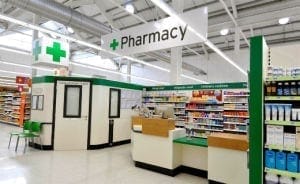 If you hit expect to hit your donut hole consider buying some of your medications without using your drug plan. The 2015 donut hole kicks in when the retail cost of your drugs hits $2960.
Obamacare eliminates the donut hole by 2020.
Sounds great, but here is how it is accomplished.
You pay more.
In 2014 you must have $6,455 in covered drug charges to hit the catastrophic level.
In 2015 that amount is $6,680, plus your copay's in the catastrophic level increase as well.
And your premiums will rise in most cases, as will your total out of pocket costs for medications.
Canadian pharmacy's are a great way to save money. We have recommended (and personally used) the same pharmacy for over 10 years.
If you are buying locally at a retail pharmacy consider making a change. Using a different pharmacy can save you anywhere from a few dollars to several hundred dollars a year. One local pharmacy is almost always lower than any other in your area.
Drug discount cards are normally a waste but we have found the discount card from Needy Meds to be superior to any other card.
If you are taking Amlodipine, Lisinopril or Metformin, did you know you can get these for free? Check out your local Publix pharmacy. Ask them to price your other drugs to.
Then pick up a steak to celebrate your new found savings.
Money saving tip #2
Change your plan.
If you have a Medicare supplement plan you are probably paying too much. At any particular age and zip code, prices for plan F can vary by $100 per month or even more. All plans with the same letter are identical in every way except price.
When you pay more you don't get more you simply paid too much.
More money saving tips.
The plan with the lowest price today may not be a good value next year. Currently Manhattan Life and Omaha Insurance Company are using low, introductory rates to write business.
Neither carrier has a 5 year renewal rate history.
We NEVER recommend a plan or a carrier that has not established themselves for at least 5 years in the Medigap market.
Buy the low price now and run the risk of a double digit rate increase next year.
Or pay a few dollars more for long term rate stability. We have clients that have never moved their plan (or had reason to) in 4 years time.
We also never recommend plan F. Changing to G or N, with the right carrier, can save another $600 or more AND offer more rate stability.
Money saving tip #3
Change your carrier.
If you have a Medigap plan from Blue Cross or one of the Mutual of Omaha carriers we can almost guarantee you a savings of $40 to $90 per month or more.
Sometimes you can save even more by switching your Medicare Advantage plan.
Too often retirees look only at the Advantage premiums and the add-on benefits such as dental, vision and gym memberships. The REAL cost of an advantage plan is in what YOU pay for your health care.
Your built in drug plan can be a money hole. We recently ran a report for a diabetic client and found the Advantage plan he wanted would have cost him almost $6,000 more for his drugs vs a different plan he had never considered.
Why?
Because only half his doctors were in network with plan "B".
For a few dollars more we showed him a Medigap plan that allowed him to keep ALL his doctors, have less out of pocket than either Advantage plan, and pay less for his med's than either Advantage plan.
All totaled he saved almost $100 per month in out of pocket costs and had less headache than the Advantage plan.
We had a similar situation with a client's drug plan. Read "Lassie cant' find a Medicare plan"
Money saving tip #4
Review your drug coverage, and change your agent. If you got this far your current agent isn't doing you a favor.
People who buy Advantage plans almost never bother to check pricing on their medication. If their doctor is in network, and their drugs are covered, they stop there.
Never, ever, ever buy a plan without comparing your actual cost for medications.
This is generally a lot easier with a Medigap and separate Part D prescription drug plan. When you have original Medicare, a supplement and a drug plan you can build the kind of coverage you need from scratch. With Advantage plans you take what is in stock on the shelf.
Either it fits or it doesn't.
No tailoring allowed.
Money saving tips
These tips can save you hundreds to thousands of dollars each year, but you must act now.
The last day to apply for an Advantage plan or drug plan is December 7, 2014.
The last day to apply for a Medigap plan at 2014 pricing is November 15, 2014. We are taking applications now for December, January and February.
#medicareopenenrollment #medicareannualelectionperiod