Do NOT call for an ambulance until you read  Don't Get Run Over by an Ambulance. Failure to follow Medicare guidelines will cause your claim to be denied which means YOU pay the bill.
Accredited Air Ambulance
ACLS Advanced Air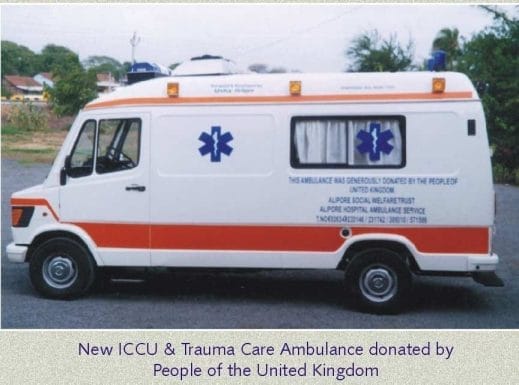 ACT Express
Grady Non-Emergency Transportation
Milton Ambulance Service
Rural Metro Ambulance
Southern Ambulance Service
MARTA Half-Fare Card
MARTA ParaTransit
MARTA Schedule Information
Medicare Fraud Ambulance Charges
Medicare fraud is an easy way to pick the pocket of taxpayers who fund the cost of Medicare. A recent Fox 5 report uncovered a Georgia ambulance company that is fleecing taxpayers by providing a very expensive taxi service under the guise of a medical necessity.
During FOX 5's investigation, crews repeatedly witnessed one Caring Hand's patient climbing off the stretcher and walking up a flight of seven steps into her home after dialysis. Another patient was seen walking at least 20 feet to get to the stretcher waiting for her outside her home, and another patient was seen walking outside and climbing onto the stretcher.

According to FOX 5, several patients report they do have family and friends who can take them to dialysis, but taking the ambulance is a matter of convenience.
Each Caring Hands ambulance trip costs taxpayers an average of $500. Multiple by 3x per week for dialysis and these fraudulent charges are costing up around $75,000 per year.
The officers of Caring Hands EMS are also listed as officers of a Mableton dialysis clinic. Only ambulances from Caring Hands were seen transporting patients to and from the clinic. While it is not illegal to have common ownership of a medical transport company and a medical service provider, it is unusual and possibly unethical.
It certainly appears as if Caring Hands has their hands in our pockets.
Knowing When Medicare Will Pay
There are three things you MUST know if you want your Medicare supplement plan to pay for ambulance charges. Otherwise, you may have to rob a bank to pay your bill.
Your Medicare supplement plan should cover emergency medical transport fee's but there may be some "gotcha's".
First, if there is not a true medical emergency at the time, you may be stuck with the full cost of the trip. This can be anywhere from $500  to several thousand dollars.
Second, even if there is a medical emergency, if the transport company is not an approved Medicare provider, Medicare may not pay your bill and you will be stuck.
Third, ambulance companies are not always known for filing their charges correctly with Medicare. If their bill is not coded properly your claim may be denied.
Clients of Georgia Medicare Plans can always call if they have questions about  charges. Affordable Medigap plans. Click here to compare Medicare supplement rates.
#MedicareAmbulance #MedicareFraud #GeorgiaMedidcarePlans