Don't buy a Medicare drug plan. Don't buy it from Blue Cross, AARP, Humana or any other carrier. Don't buy a drug plan from a company website. Don't buy Part D from an agent. Not any agent.
And that includes me.*
But you should allow me to review available drug plans (there are currently more than 20 of them) and suggest the best drug plan / pharmacy combination that produces the lowest out of pocket cost to you.
We recently showed 2 different clients how to save over $4,000 per year
by switching plans AND pharmacy's.
Don't Buy a Medicare Drug Plan That Has a Deductible
Unless you understand how much money you could save.
Drug plan deductibles are confusing to consumers.
But many agents also don't understand them.
So we made this video just for you.
We Shop – You Compare
How easy is that?
I will also shop the market for you and suggest the best GA Medigap plan. With more than 170 different Medicare supplement plans in Georgia, you will be overwhelmed and confused.
I can distill your options down to a handful of plans and carriers to consider in less than 10 minutes and show you why some plans deliver the best value while the rest really stink.
Click now to shop and compare GA Medigap quotes now.
Your information is never sold.
Don't buy a Medicare drug plan direct
Depending on where you live in Georgia, there could be as many as 30 different Medicare drug plans offered by over a dozen different carriers.
Monthly premiums start in the mid teen's and your annual projected drug costs could be anywhere from a few hundred dollars to tens of thousands of dollars.
Don't buy a drug plan direct from a carrier.
If you call Blue Cross, or Humana, or Aetna or any of the other carriers offering drug plans what will you get?
A sales pitch about their plans.
They won't tell you about plans from other carriers that might be better. They may even forget to mention other ways to save money on your prescription drugs.
Of course you can always just shop online at the carrier sites.
Click to find the drug plans.
Click to enter your medications and dosage.
Click to pick a pharmacy from the preferred list.
Click to review plan options and drug costs.
Then when you are through go to another carrier site. Wash. Rinse. Repeat.
How much fun is that?
John C. of Atlanta saved over $500 per year by purchasing his Medigap plan through Georgia Medicare Plans
Don't buy Medicare Part D from an agent.
Never buy your drug plan from an agent.
Not any agent.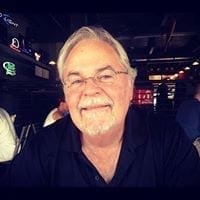 Including me.
Why?
Legally, an agent can only tell you about plans they are certified to present. Most agents are only approved to discuss a few plans from maybe 2 or 3 carriers.
Out of 20+ drug plans that may be in your area most agents can only legally discuss maybe 3 or 4.
What about the other plans?
Medicare does not allow them to tell you about better plans, only the few they are approved to offer.
The same rules apply to Medicare Advantage plans.
When an agent tries to sell you an Advantage plan they can only discuss the ones they are approved to offer. And they are not allowed to compare one plan against another.
Currently Marietta, Georgia has 11 different Advantage plans from 6 different carriers. It the agent that is hoping to sell you a plan is only appointed with two of the carriers, not only can they not compare the two plans for you but they can't tell you about plans from the other 4 carriers.
There are over 240 different Medigap plans in Marietta and I am allowed to discuss any or all of them and give your rates on any of them by phone or email.
Doesn't that make more sense?

Where should you buy a Medicare drug plan?
Don't buy it from a carrier.
Don't buy it from an agent.
The only place you will get information on EVERY drug plan in your area is at 1-800-MEDICARE (1-800-633-4227)
The people that answer the phones can tell you about every plan available to you, even the ones that don't pay a commission to an agent.
You can buy a drug plan at 3:00 AM or 3:00 PM.
Seven days a week.
24 hours a day.
Except on federal holidays
You can get informed and unbiased information on Medicare Part D prescription drug plans.
The best time to call is usually after 7:00 PM week nights.
Here is what you will need:
The exact name and dosage of each medication

How often refilled

Drug refill quantity

Retail or mail order

Preferred pharmacy
But let us help you with your Medicare supplement options AND show you how to save money on Medicare Part D year after year
Here's why.
Do not buy a Medicare supplement plan from Medicare
You certainly can if you wish. But consider this.
Medicare.gov only gives you premium ranges, not exact rates

Medicare.gov only has a few carriers and most of the information is outdated

You won't learn who is new to Georgia and who has been writing business for years

You won't learn which carriers are pulling out of Georgia

You won't know about past or future rate increases

You won't learn which plans were dropped by carriers

You won't learn which carriers stopped writing business under an old name and started with a new one

You won't learn about average annual rate increases

But you can buy a plan 24/7 if you are in a hurry and don't care about any of the above items
When you allow Bob Vineyard at Georgia Medicare plans to assist, you get the benefit of 40 years experience in the health insurance business.
Or you can buy from a carrier or Medicare.gov and hope the person answering the phone can really answer your questions.
We can discuss all of the 240 Medigap plans, tell you which ones are due for a rate increase, which have a history of huge rate increases and which carriers don't yet have a track record. We will provide you with rates by phone and email.
#MedicareDrugPlans #MedicarePartD #Don'tDoDrugs