Do you need a first timer's guide to Medicare? It doesn't matter if  you are turning 65 and this is your first time in Medicare or you are an "old hand" looking at the 2018 Medicare open enrollment period, you probably
need help. Which is better? Original Medicare and a Medigap plan or Medicare Advantage? How much do you really know, and how much do you think you know? How do you avoid buying the wrong plan or paying too much?
The knowledge gap can be frightening.
Why You Need a First Timer's Guide to Medicare
If you don't ask the right questions you will not get the answers you need. How do you know the information you have is accurate? The Medicare site is comprehensive but is not always up to date or accurate.
In talking with "first timer" Janet she recently visited the Medicare site and to her surprise, there were only 4 Medigap carriers listed in her zip code.
There are over 30 carriers that write Medicare supplement plans in Georgia and those plans are available in every county and zip code throughout the state.  With 11 unique standardized plans and that many carriers it is easy to become overwhelmed.
If you are going to shop and compare Medicare supplement plans and rates less than a dozen allow their rates to be posted online. We invite you to use Georgia Medicare Plans free quote engine to shop and compare up to 40 plans in 60 seconds or less.

We also have access to over 200 plans offline and will be glad to provide you a side by side comparison of rates so you can be assured of getting the best possible rate for plans that meet your needs and budget.
Most people want information but they also need answers to questions about Medicare when you are 65+.
If this is your first time buying health insurance the task can be daunting.
Bob Vineyard has been helping people navigate the maze of choices, plans and rates since 1975. If he can't help you, no one can.
First Timers Guide to Medigap or Medicare Advantage
One of the most difficult challenges for newcomers to Medicare is which path to take. Should you go with original Medicare and a supplement plan or venture off into Advantage land?
Affordability is an issue but most people simply look at the lower premiums on Advantage plans and never realize the true cost of Advantage plans. Budgeting the premium is easy. The hard part is figuring out what you will pay when you get sick or injured.
I always tell people that Advantage plans are great until you need them, but when your health changes and you need medical help will you have the money and ability to navigate the system? You can minimize your out of pocket costs by only picking from the list of doctors and hospitals provided by your Medicare Advantage carrier. Go outside the network and you will find that you have little coverage or none at all meaning you have to come up with several thousand dollars that may not be in your budget.
That won't happen with a good Medigap plan. You know almost to the penny how much you will have to pay for medical services and you are free to use any doctor or hospital anywhere in the United States.
Medicare Supplement – Don't Get Ripped Off
Do you know how easy it is to pay too much for your Medicare supplement plan? You are about to find out.
Carl signed up for Medicare 4 years ago when he turned 65. Based on the recommendation of a friend, he bought a Blue Cross of Georgia Medicare supplement plan F. At $139 per month it seemed like a good price for a plan that covered everything approved by Medicare Part A and Part B. He was told his BCBSGA plan would be readily accepted by any doctor or hospital throughout Georgia.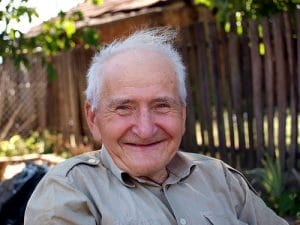 That part was true, but what Carl did not know was that ALL Georgia doctors that accept Medicare assignment will treat him and take his Medigap coverage regardless of  the carrier.
That same plan today costs him over $200 per month and will increase to $181 in January.
Medicare supplement plan F could have been purchased from a different carrier for $104 in 2010 and today the premium would be $128. That's  LESS than his cost of coverage from four years ago!
Don't get ripped off! Make the wrong decision today and you will pay for that mistake over and over again for a very long time.
When Carl first bought his plan he was in good health. Today he has a heart condition and is facing surgery to correct coronary artery blockage. Because of impending surgery he is not able to change to a lower premium plan at this time.
The only consolation is, with his Medicare supplement plan F he should not have to pay a dime for his health care.
Carl could have used a first timer's guide to Medicare. With our help he would have saved a lot of money over the years.
When you shop and compare Medigap plans with us you not only have instant access to top plans and rates but you will learn how seniors that bought a plan from Mutual of Omaha in September 2013 would have saved over $30 per month by simply waiting until October to buy the exact same plan.
#NavigatingMedicareMaze #GeorgiaMedicareSupplementRates #MedigapPlanF #MedicareSupplementPlanF