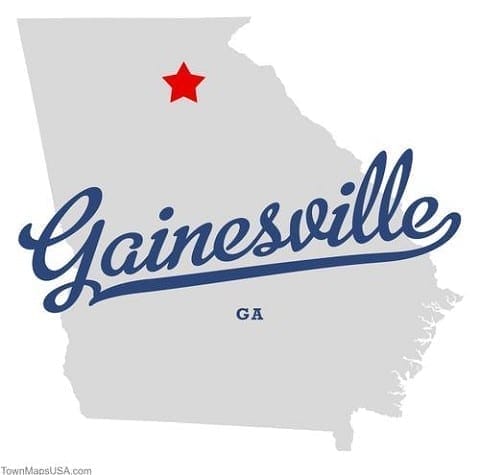 Gainesville Medigap rates vary considerably for the exact same plan. How do you find the plan that is right for you? Medicare supplement plan F is the most popular plan in Georgia and we have the best rates in your area. Medigap rates you won't see anywhere else.
Gainesville is the county seat for Hall county with a population of 35,000 people
Gainesville is known as the poultry capital of the world.
Major employers in the area include Northeast Georgia Medical Center, Fieldale Farms, Pilgrims, Mar-Jac, William Wrigley Company and Walmart.
Prominent people from Gainesville include Tommy Armour (pro golfer), Brantley Gilbert (singer) and Chan Gailey (coach).
Gainesville Medigap Rates
Did you know there are 37 carriers that offer Medigap plan F in Gainesville?
Medicare supplement rates for a female, age 65, non-tobacco range from $127 to $250 per month. Male rates and tobacco rates are slightly higher.
Click here to review Gainesville GA Medigap rates.
One carrier will bill you for the non-tobacco rate if you sign up for their plan when you initially start Medicare Part B.
There are currently 185 different Medigap plans available to Gainesville, Georgia retirees but only 9 Medicare Advantage plans. If you have a Medicare supplement plan you have 30 different Part D drug plans available to you.
Original Medicare and a supplement do not have any networks. You are free to use any doctor, lab or hospital anywhere in the U.S. without suffering a penalty because you used the "wrong" provider.
Medigap plans for people with medical conditions
If you sign up for a Medigap plan when you first go under Medicare Part B there are no health questions. Anyone can purchase any plan from any carrier, regardless of their health. After that you can change plans at any time but you must go through medical underwriting.
If you have any of the following conditions but have been symptom and treatment free for the past 2 years you may qualify for a standard rate with one of our preferred Medicare supplement carriers.
Alcohol or drug abuse
Anxiety, depression requiring hospitalization
Bypass surgery, carotid artery disease, heart attack, valve replacement
Cancer
Diabetes (without complications)
Leukemia
Stroke, CVA, TIA
Apply by phone. Get a decision within 20 minutes. If approved you will be given your policy number.
No other carrier does this!
Gainesville Medicare Advantage
Of the 9 Advantage plans in Hall county, three have $0 premiums, the others range from $19 to $139.
One Advantage plan is an HMO the other 8 are PPO plans.
HMO Advantage plans generally have very small networks with only a few doctors and hospitals that participate in the plan. If you go out of network for a non-emergency situation you may have no coverage under your HMO plan.
PPO plans have slightly larger networks and the non-par penalties are not as harsh as with HMO plans.
Gainesville providers
There are 941 doctors in Hall county that will accept ANY Medicare supplement plan. On average, about half that number will take patients with a Medicare Advantage plan. Of the doctors that do take Advantage plan patients you will find that most accept only a few plans and almost no one participates in all Advantage plan networks.
Hall county has 35 hospitals and every one of them will take Medicare and your Medigap plan. If you pick an Advantage plan, check to see which hospitals are in network.
Shop Gainesville Medigap rates now.
#GainesvilleMedigapRates