If you were around in the 50's you couldn't hardly turn on a radio without hearing Patti Page ask "How much is that doggie in the window?" You know, the one with the waggly tail.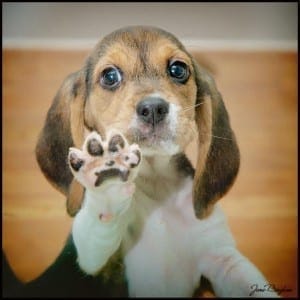 That was then.
This is now.
The question today is, "How much is that non-contrast brain MRI in the hospital?".
WSBTV Channel 2 wanted to know, so they asked.
A call to 10 local hospitals gave some interesting results.
Some hospitals, such as Grady Hospital, named a price on the spot: $3,148. At other hospitals, getting an answer was a challenge.
 
When the hospitals were called a second time, half of them offered a different price for the same procedure.
 
At Piedmont Healthcare, the list price went from $4,180.51 to $7,079.76.
As they say on TV, but wait, there's more!
One day, WellStar Health System said its list price for a non-contrast brain MRI was $969.10. Later in the day, WellStar offered a different quote: $12,879.71. 

When confronted about it, a WellStar representative said, "An error had been made in providing you the second price."
I suppose it depends on what time of day you call.
The average price at hospitals for the brain MRI was more than $3,000, compared with a call to an outpatient center called OMI diagnostics: $475.
For what it's worth, outpatient procedures are almost always less expensive at a free standing clinic vs. done in a hospital.
According to the Health Care Bluebook a non-contrast brain MRI in Atlanta should run about $563.
Consumers without health insurance have to be good shoppers but the same is true for seniors on Medicare. Even though Medicare determines the amount they will pay for things like an MRI, what YOU  pay can vary greatly depending on the type of coverage you have.
If you simply have traditional Medicare your share could be less than $300 if you had not yet satisfied your Medicare Part B deductible.
Seniors with Medicare and supplemental plan F Medicare insurance would have $0 out of pocket. Under a Medicare Advantage plan your cost could be anywhere from $100 to several hundred.
That is a significant difference and this is for a relatively minor procedure.
Georgia Medicare Plans works closely with our clients to help them understand the benefits and pitfalls of Medicare Advantage vs supplemental Medicare insurance. Once they understand the difference, almost everyone of them buy a Medicare supplement plan.
We not only educate you on the differences in Advantage vs. Medigap, but you learn which plans have the most value. We recently showed one couple in south Georgia how to save over $1700 per year by switching from their Mutual of Omaha plan F.
How much can you save? Shop and compare with in instant quote.