Many Medicare patients are surprised to learn they weren't officially admitted to the hospital—and they face big bills. Here's how to avoid the problem.
Source: How to Make Sure Medicare Really Covers Your Hospital Stay
When admitted under hospital observation rules know this …….
This is a Medicare Part B covered expense
Straight Medicare pays 80%, you owe the other 20%
Plan F pays 100% of your approved observation stay
Your routine maintenance med's are not covered by Part B
Your cost for the hospital to provide your maintenance med's is considerably more than your normal cost
Medicare will not pay for nursing home or rehab if discharged from hospital observation to the SNF or rehab center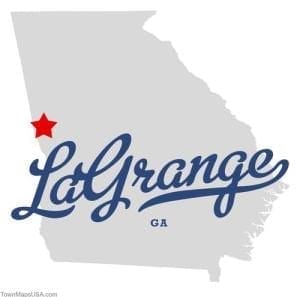 Many are surprised to learn that Medicare does NOT pay for a nursing home in most situations. Medicaid, not Medicare is the primary payer for most Georgia nursing home care. Medicare may cover the cost of a skilled nursing facility only if it follows a hospital inpatient stay. – Does Medicare Pay For A Nursing Home?
Medicare supplement plan F pays 100% of your approved Medicare Part B expenses when admitted under hospital observation rules.
Medigap plan F rates as low as $131 for a non-tobacco female, age 65, zip code 30263.
Plan N starts at $89 monthly.
Shop and compare GA Medigap quotes
Many Medicare patients may find themselves paying more for their care following a hospital stay. A LOT more. If your hospital admission qualifies under Medicare rules, you are entitled to up to 20 days convalescent care that is covered by Medicare.
But some Medicare patients are short changed due to the way their hospital stay is coded. They can still go to a nursing home, but may have to pay hundreds or thousands of dollars up front. – Medicare Patients Face Bigger Bills
Last year during a routine exam Dan's doctor noticed a change in his usual medical history and told Dan to have some cardiac tests run at Northside Hospital. The test showed 90% blockage in his heart arteries. The doctor said he needed immediate bypass surgery.
St. Joseph's Hospital is literally across the street from Northside. His doctors considered his situation so grave they ordered an ambulance to take him from the Northside ER to the St. Joseph ER, about 1,000 feet away.
Dan's outpatient testing at Northside was covered by Part B. His admission to the St. Joseph ER was also covered under Medicare Part B. Admission as an inpatient to St. Joseph was a Medicare Part A expense.
Medicare at first denied his ambulance claim, then later approved it.
The cost of the 1,000 foot ride was $1700. – What Does Medicare Part B Cover?
Hospital observation status cancels out Medicare nursing home coverage
#MedicarePartB #HospitalObservation #MedicareSupplementPlanF