Medicare supplement rate changes report for February, 2014. Which carriers are increasing rates? Which ones are lowering rates?
Medicare supplement rate changes
Georgia Medicare carriers are changing rates too. Some, like New Era, are increasing rates slightly. Other carriers, notably Aetna, recently increased rates for Continental Life (an Aetna subsidiary) right before closing out that block. At the same time they introduced Aetna Health and Life with lower rates.
I am a baby boomer, born in 1950. In September of 2014 I will join you on Medicare. With all the options available, which one is right for you? While I will share with you my choice the bottom line is the plan you pick needs to be right for you.
Shop and compare rates now.
Your information is never sold!
[iframe src="http://gamedigapquotes.com/"]
Shop and compare GA Medigap quotes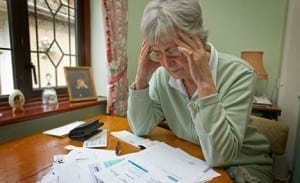 Georgia Medicare plans specializes in Medicare supplement coverage and Medicare Part D. On average, our clients save over $450 per year when they follow our advice for Medigap coverage and more than $1,000 on Part D plans.
We can't guarantee that much savings for you but we will work to find a plan that fits YOUR needs and budget.
With more than 170 different Medigap plans in Georgia, how do you find the right one?
We can help.
Searching online more often than not results in your phone ringing off the hook. With MOST sites (but not with ours) your data is sold to a dozen or more agents that will call and call in hopes of getting you to buy anything.
Attending seminars with bitter coffee and stale cookies is no fun either. These meetings are usually boring and designed to get you to commit to an in home sales visit. Anytime you invite a sales person into your home you can expect a lot of pressure to buy on the spot.
Who wants to do that?
We will call, but only once.
We ask questions, then listen.
Our goal is to educate you on your options, then help you find a plan that fits your needs and budget.
Medicare supplement rates change from year to year, some more than others. Shop and compare now.