Looking for the best Medicare supplement plan in Georgia? Where to start? How much will it cost? How can I save money but still have the best Medigap plan?
The best Medicare supplement plan in Georgia
The best plan is the one that meets your needs and budget. 
All Medigap plans assigned the same letter are identical in every way. Medicare says it. Look it up.
Every way except the premium you pay.
Over half the seniors that have a Medigap plan choose plan F.
Almost 3 out of 4 Georgia seniors buy their coverage from Blue Cross, AARP (United Healthcare) or the "Mutual" company.
Did they get the best Medicare supplement plan in Georgia?
No, they simply followed the crowd.
My mother used to say "If Greg jumped off a cliff would you want to also?".
Just because your friends bought plan F from a "big name" carrier doesn't mean it is the right choice for you.
Four things  you need to know about Medigap plans
Medicare supplement plan F is the most expensive plan available in Georgia.
Plans offered by the top 3 Medigap carriers in Georgia are some of the most expensive plans.
The more you pay for your plan the more money the carrier and the agent make off your monthly premium.
When you pay more you don't get more, you simply paid too much.
So where do you start your search for the best Medicare supplement plan in Georgia?
You start where you are right now.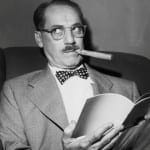 Bob Vineyard and Georgia Medicare Plans have access to over 170 different Medicare plans and rates. That's a bit overwhelming.
But you don't have to call insurance carriers or invite agents into your home. We shop the market for you and show you the best Medigap plans available based on your needs and budget.
And you can do this on your time frame, in the comfort of your home.
I don't have to come to your home. You won't have to come see me.
How easy is that?
I have been doing this a long time. This is not a hobby or sideline for me. This is the way I earn my living.
Two things happen when I treat you right.
You save money every month (unless you decide to follow the sheep).
We both sleep better at night.
You get to count your money saved rather than counting sheep.
How do you shop for the best plan?
It depends.
Do you want rates fast or faster?
If you want fast rates, complete and submit this request form. I will respond in 24 hours or less. [contact_form]
If you want faster rates, click the image below.
Easy peasy.