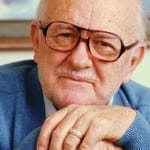 Are you having trouble finding a Medicare doctor in your area? Most doctors participate in Medicare, so finding a doctor normally isn't an issue.
There are several routes to finding a Medicare doctor. Here are a few suggestions.
If you have a regular physician, ask them if they accept Medicare assignment

Maybe you moved to a new area and need a new doctor. Ask your prior doctor for a referral. You can also ask neighbors, relatives and friends.
Go online and use the Medicare Physician Finder. This valuable resource also allows you to compare hospitals and other medical providers in your area.
Call 1-800-MEDICARE (1-800-633-4227) and ask for assistance.
There are several keys to finding a Medicare doctor.
The first is to ask if the doctor is accepting new patients. The annual Medicare doc fix is frustrating to doctors and patients alike. As a result, some doctors are limiting the number of Medicare patients they are willing to accept.
Once you find a doctor, ask them if they accept Medicare assignment.
If you have original  Medicare and a Medigap plan, finding a Medicare doctor is much easier than it is for those who bought a Medicare Advantage plan. Almost every doctor and hospital participates in Medicare but less than half the doctors in Georgia accept Medicare Advantage plans. Even if you find a Medicare Advantage doctor, they may not take your particular plan.
Georgia Medicare Plans specializes in low cost, affordable Medicare supplement plans. Click to get a no obligation Medigap quote.
If you feel you cannot afford to see a doctor, there may be free or reduced cost medical clinics in your area. The Georgia Free Clinic Network is a great resource.
Patient assistance programs are available to seniors who cannot afford their medication. Three very good programs include:
We also suggest using Canadian pharmacy's as a way of saving money. Our long time favorite is Blue Sky Drugs.
Please contact us if you have any questions about Medicare or Medigap plans. Georgia Medicare Plans can help you in finding a Medicare doctor and a low cost Medigap plan.