How much do insurance agents charge? Can I get a lower premium by going direct to the carrier? Do insurance agents charge a consulting fee AND get a commission? How much do agents earn when a policy is sold? Where can I get a quote without a sales pitch from an agent?
Comparing prices and coverage can be confusing. A good insurance agent can help.
Do Insurance Agents Charge for a Quote?
Some insurance agents will charge a fee but most don't.
In Georgia, agents are prohibited from charging a fee AND collecting a commission or service fee. I have never charged anyone a fee and never will.
All I ask is an opportunity to EARN a right to your business. If an insurance agent charge for quote, walk away
Finding the Best Price
Smart shoppers will compare pricing before buying almost anything, and this includes insurance. That's fine as long as you understand the coverage you have and what you need. Unfortunately too many folks assume all plans are the same and look for the lowest price.
Big mistake.
Some Medicare supplement carriers are new to the business. In 2021 there are a number of carriers with fewer than 3 years in the Medicare business.
Most of those will probably abandon the state in a couple of years. Folks who bought a plan from them should change to another carrier if they can.
But some won't be healthy enough to purchase a a new policy. This is one of the dangers in buying a plan based on price without knowing the history of the carrier.
Setting the Clock on Your VCR
If you knew how many people could not program their VCR and the display was always flashing the time as 12:00 you would realize how frustrating it can be to shop for insurance.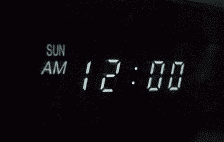 Comparing Medicare options is simple, right?
All Medicare supplement G plans are the same, so just look for the one with the lowest premium. Right?
Do Medicare Advantage Plans Cost Less Than a Supplement Plan?
Some Medicare Advantage plans don't charge a premium and have all this free stuff like dental and vision. That is obviously a better deal than paying for a supplement plan. Right?
What is Medicare? Is Medicare better than group health insurance? When should I enroll in Medicare? Is Medicare FREE?
Which medicare plan is BEST? Is Medicare Advantage better than Medicare supplement? Am I required to have a Medicare drug plan? Does Medicare cover pre-existing medical conditions? Is there a late enrollment penalty? Can I enroll in Medicare anytime?
Do I need a cancer insurance policy? Do I need hospital insurance? Does Medicare cover dental care? Can I leave a Medicare Advantage plan at any time?
How does Medicare Advantage work? Medicare Advantage vs Medicare supplement, which is better?
How much are Medicare supplement plans in 2021?
Compare Medicare supplement rates and plans at GA Medigap Rates
https://www.gamedigaprates.com/
Do I Need a Medicare Insurance Agent or Can I Do It Myself?
Medicare is government sponsored health insurance for over 60 million people. Most beneficiaries are retired, age 65 and older.
How do you find answers to your Medicare questions WITHOUT getting a SALES PITCH?
Everyone wants to talk. No one wants to listen and answer . . . until you BUY SOMETHING.
Something you don't want, don't need and can't afford.
Medicare explained using words you can understand. A Medicare 101 course if you will. Bob Vineyard is a knowledgeable Medicare insurance agent who is also enrolled in Medicare. Bob is a Medicare expert who will take the time to listen to your questions and give answers to your questions.
Give me 10 minutes by phone. Ask ANY question. How does Medicare work?
I can tell you.
What's the difference in Medigap and Medicare supplement? Is plan G good?
Like Kleenex and tissue, Medigap and Medicare supplement are two ways of saying the same thing.
How easy was that?
If you are turning 65 and enrolling in Medicare, this may be your only chance to purchase a Medicare supplement plan in Georgia. Full report with Medicare supplement rates for ALL Georgia Medigap carriers. Anthem GA Medigap rates include Silver Sneakers
You don't have to receive Social Security to enroll in Medicare insurance. CMS is the agency that oversees Medicare.
How to enroll in Medicare? You may sign up for Medicare 3 months before your 65th birthday, the month you turn 65, and 3 months following your 65th birthday. You may enroll online (highly recommended), by mail or by visiting a Social Security office.
https://www.ssa.gov/benefits/medicare/
Do I Need Other Insurance or is a Medigap Plan Enough?
Health care is expensive. Finding good healthcare and affordable health insurance for retirees on a fixed income isn't always easy.
How does Medicare work? Is Medicare Advantage right for me or is Medigap better? Can I change my plan at any time?
Medicare videos offer a way to learn about Medicare at your own pace.
What is Medicare Part A, Medicare Part B, Medicare Part C and Medicare Part D? Do I need all of these plans?
What is GoodRx? If I have a GoodRx card do I need a Medicare prescription drug plan too?
Should I have a cancer insurance plan and a plan to pay me while I am in the hospital? Does Medicare cover dental care? Do I need a dental insurance plan? How much do they cost?