Why choose a Medicare Advantage plan over original Medicare? Is it the Medicare Advantage convenience factor as proposed by Dr. David Mokotoff at KevinMD? Is one-stop-shopping the driving force or is it the attractive low premiums? 
Let's look at what Dr. Mokotoff has to say.
Medicare Advantage Convenience
Dr. Mokotoff starts with the basic assumption that most patients choose Medicare Advantage plans over original Medicare and a supplement because the Advantage premiums are low.
He should have stopped there, because that is indeed the driving factor. But let's at least look at what he has to say about Medicare Advantage convenience.
Despite my knowledge in this field, I had assumed this would be a snap.

I also had assumed that my Medicare patients who enrolled in a Medicare HMO (Medicare Advantage) did so for purely economic reasons. My experience has been nothing short of an eye-opener. I should have of course known better, embarking on any venture with a government agency.
So far, so good.
The doc is correct about venturing into Medicare. Government bureaucracy make it anything BUT a snap.
He signed up for Medicare Part A online but said Part B was a challenge since he was past age 65 and was not collecting Social Security.
This makes me wonder why he (apparently) didn't Medicare Part A when he turned 65. It's "automatic" for most and free. Even with his group health plan in place Medicare Part A will pay little or nothing but then he paid nothing for it. Starting up Part A AFTER you turn 65 is a real challenge.
Medicare Part B is relatively easy so I don't understand the doctor's comments.
A hit and a miss
Dr. Mokotoff tackles the choices in Medicare Advantage vs. original Medicare and does a decent job at first.
Medicare HMO's combine A, B and D for one set fee and are known as Medicare Part C, or Medicare Advantage. However, hospital, physician, and drug choices are severely limited when signing up for Part C, no matter what the insurance company's marketing advertises.
Your provider choices are very limited under Advantage plans, especially if you choose an HMO.
Stay in the network, you have decent coverage.
Go outside the network for non-emergency treatment, you have no coverage.
"Medigap" plans can be purchased to fill in the many holes which A and B do not cover, for another premium. This is also called Medicare Part F. Are you still with me?

Now there is also Medicare Parts E, G, H, I, J, K and L.
Medigap, also known as Medicare supplement plans, do fill the gaps in original Medicare.
If you have an Advantage plan, you do NOT need a Medigap plan or a Medicare Advantage "plus" plan.
And the letters the doctor referred to above ( E, F, G . . . .) are Medicare plans, not parts. It may seem like semantics to the casual observer but there is a distinct difference.
If you do decide on a Medicare supplement plan, you probably don't need to pay for plan F. Medigap plan F is the most oversold and overpriced plan in Georgia.
Finally, some good advice
The time frame is jumpy, making it very hard to follow which cam first, but the good doctor admits the Medicare Advantage convenience isn't so convenient after all.
By late spring of this year, my head was spinning. I threw in the towel and used an insurance expert to help me navigate this alphabetical morass.
Insurance expert!
There is no reason for anyone, even a doctor, to spend time trying to learn something they will have to re-learn next year. It's like your 1040. You can do it yourself or hire someone to do it for you.
Most everything you learned the first time has either been forgotten or has changed since the last time you tackled your taxes.
The same thing with Medicare, and especially so if you signed up for a Medicare Advantage plan.
My epiphany was that many of my former patients probably chose Medicare Part C or HMO plans, not just to save money, but also not to have to deal with this endless maze of paperwork and redundancy. This system is so cumbersome, arbitrary, and difficult to understand that only another government agency, the IRS, can make it look simple.
So where is the convenience factor?
You can't have a Medicare Advantage plan or a Medigap plan until you have Medicare Part A and Part B in place.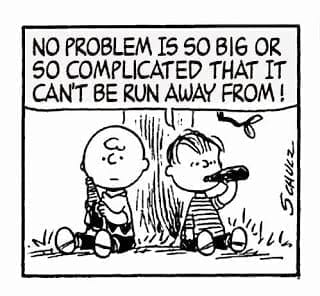 After having spent over 40 years in the health insurance business I can tell you two things with absolute certainty.
Compared to traditional health insurance with networks, copay's, deductibles, etc Medicare is simple

If you want complicated, go with a Medicare Advantage plan
I thought when I transitioned my business focus from regular health insurance to Medicare it would be easy.
I was wrong.
Something that should have taken a couple of days to learn took me almost a month before the light bulb came on. I can imagine someone who doesn't deal with this every day is confused, and that's where I come in.
Learn Medicare in 15 minutes
My promise to you is this. Give me 15 minutes to answer your Medicare questions. If you don't feel it is worth your time to continue move on.  Do it yourself, talk to the folks at Medicare or find another agent to assist. My belief is this. You will learn more in a 15 minute phone conversation than weeks or months of reading, going to seminars and inviting agents into your home.
If you want Medicare convenience, give me a call. That's what I am here for.
Lucy of Peanuts fame claims she can answer any question for only 5 cents. I love Peanuts, but her advice, while often humorous, is horrible.
Bob Vineyard has been answering health insurance related questions on consumer forums for years and never charged a dime (or a nickel). Shop and compare plans at our online quote engine, then give us a call. You will be glad you did.