What does Medicare supplement plan F cover?
Does Medigap plan F cover catastrophic illness?
How much does it cost?
Is Medicare supplement plan F the best?
Signing up for Medicare can be intimidating. Kind of like your first date.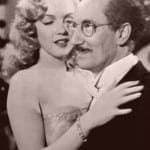 You talk with friends. Maybe you have been through the process with a parent or other relative.
Too much information can overwhelm you. Not enough will leave you wondering if you made the right choice.The first time I went through the Medicare information I was totally confused. The terminology was all new, the explanations in the Medicare and You Handbook helped, some, but not enough.
Fortunately I had a mentor. A (slightly) older gentleman who was very patient. He took the time to listen to my questions, then offer answers in ways anyone can understand.
Allow me to explain how my training will help you.
Ed's Story
Ed called me in a panic. It was early in January and he had just come home from a doctor visit.
Ed knew me because I had helped his wife a few years earlier when she was trying to make a decision about health insurance. Which plan was better for her needs?
This was one of those "thank you " jobs like my grandfather did all the time. A well known mechanic in a small town, he probably fixed as many cars in exchange for a thank you as he did charging for his time.
Ed had been on Medicare for a few years, but in an attempt to save money (or so he thought) he enrolled in a Medicare Advantage plan.
The first time he visited his regular doctor he was told that they did not accept that plan so Ed would have to find another doctor for his next visit. Ed's doctor agreed to see him that time and didn't bill him, but now Ed was in a fix.
Ed had COPD and emphysema. He had several doctors but his primary doc was not in the network for the Advantage plan.
Ed needed to make a change to a plan that allowed him to see any doctor.
Fortunately for Ed, I knew of a provision in the Medicare laws that would allow him to return to original Medicare AND purchase a Medicare supplement plan F and there would be no medical underwriting. Ed would have full coverage, less out of pocket for medical expenses and would be able to see any doctor he wanted anywhere in the United States.
I took his application by phone and it was processed in a few days. In a little over a week Ed was back in the original Medicare system and with his new Medicare supplement plan F he was free to see his regular doctor.
He also saved a lot of money because his plan F paid 100% of all Medicare approved charges. Other than his monthly premium, Ed never paid a dime for medical care including several hospital stays over the next two years.
Ed passed away earlier this year. Before leaving this earth he told his wife to let me know when he passed and to call me if she ever had any questions.
So, how much does Medicare supplement plan F 2020 cost?
Click the image below to shop and compare rates.

Medicare supplement Plan F is the most comprehensive of all the Medigap plans.
It is also the most expensive . . . and one favored by most agents, especially the lazy and greedy ones.
What Does Plan F Cover?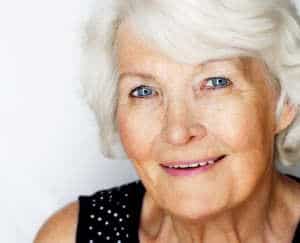 Medicare supplement plan F is very easy to explain, which is one reason it is often the only plan pitched by lazy agents.
Quite simply, plan F covers 100% of all approved Medicare Part A and Part B expenses, including any excess charges.
Medigap plan F covers 100% of deductibles, copay's and coinsurance for Medicare approved charges.
Pretty simple, huh?
The lazy agent sale.
Not much to explain. You don't need pie charts or fancy brochures. Medicare supplement plan F can be explained in 60 seconds or less.
Anything approved and paid by Medicare is covered by your Medicare supplement plan F with no out of pocket expenses to you.
Do you want to check prices on Medigap plans?
Click the image below to view up to 40 plans in 60 seconds or less.

Does Medigap Plan F Cover Catastrophic Illness?
Yes, and catastrophic accidents as well.
You don't need a supplement to Medicare supplement plan F. If a lazy agent tries to sell you a hospital plan or a cancer plan in addition to plan F they are really looking out for their wallet and not yours.
There are some situations where you may WANT a cancer plan, especially if your family has a history of cancer.
Between Medicare and your Medicare supplement plan F 100% of your approved Medicare Part A and Part B charges are covered.
How much does Medicare Supplement Plan F Cost?
Plan F has the highest premium of any of the 11 approved Medigap plans.
If you want Medigap plan F be prepared to pay a higher than is necessary premium, especially if you buy from Blue Cross, Humana, Mutual of Omaha or United (AARP). All of those carriers charge more because of name recognition. Blue and Mutual are among the highest at almost any age.
All Medicare supplement plan F policies are identical in every way.
Every way except price.
When you pay more you don't get more, you simply paid too much.
Did you check plan F rates using the link above?
If not, do so right now.
I will wait.
Is Medigap Plan F the Best Plan for Me?
Only you can answer that.
My job is to explain the way Medicare works, including how your Medigap plan coordinates with Medicare to limit your out of pocket costs while allowing you to use any doctor, lab or hospital anywhere in the U.S.
No claim forms.
No provider networks.
Easy peasy.
The best Medigap plan for you is one that meets your needs and budget. If that describes plan F, then that is the best plan for you.
Finding the Right Medicare Supplement Plan
Almost everyone I talk to NEEDS advice in picking a plan that is right, but too many don't want advice. They remind me of the Anacin commercial from years ago.
"Mother please! I would rather do it myself."
She didn't have just a headache. She had an Anacin headache complete with the lightning and hammer.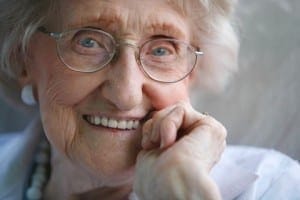 Georgia Medicare Plans has over 200 clients and everyone of them saved money, some as much as $1700 per year. Most of them do not buy plan F because we take the time to educate them on the value that is found in other options.
So did you get your Medicare supplement plan F quote?
Did you provide a valid email address and phone number? If not you are missing the best part.
Most carriers do not allow their rates to be published online. The best online rate can usually be beat by $30 per month or more, and if you only look at plan F you will pay more than is needed.
When you pay more you don't get more, you simply paid too much.
There is never a reason to pay too much.
You will never know how much you can save until you shop and compare.
Do it now.

OUR GUARANTEE TO YOU
We will show you several ways to LOWER YOUR COST on Medicare supplement insurance
We will provide you with a personalized spreadsheet for the plan of your choice
Your spreadsheet will show the best rates for available plans in your area
What we need from you.
Valid contact information including phone and email
Just 5 minutes by phone to verify your information and make sure we understand your needs
That's it. No pressure. No in home visit.
Looking for more information? Visit our main site.
A little about Bob Vineyard and Georgia Medicare Plans Bob Vineyard grew up in Knoxville, Tennessee and his insurance career has taken him to Chattanooga, Birmingham and Atlanta. He married his college sweetheart in 1975. They have lived in the Sandy Springs area of Atlanta since 1978.
Bob and Rachel have two children, Robert who is an I.T. security consultant with Emory University and Christine who is currently teaching art in Washington, DC
Rachel works in the school system taking care of the special education needs of foster children who have been abused. Most of these children would no doubt have a much more difficult time in life if not for the care and concern given by Rachel and others who have a gift for dealing with these special cases.
Bob started with an employee benefits consulting firm in 1975 and followed that by opening and growing sales offices for several carriers over the next 29 years. He has worked with very large corporate clients, several professional associations and acted as an independent intermediary and consultant for self funded medical plans.
In 2004 he decided to focus on educating and assisting individuals and small businesses in ways to maximize their total health care dollars. By incorporating techniques learned in dealing with employer groups he can show most clients how to cut premiums 30 – 50% without sacrificing benefits. His bare bones health insurance approach to risk management has gained him notoriety.
Are you ready to talk?
I am listening.