Do I need an insurance agent to buy a Medicare supplement plan? How much extra will I pay to buy through a broker? Do insurance agents offer the same plans that I can get direct from a carrier? Don't most insurance agents push the plans that pay them the highest commission?
It doesn't matter if you are turning 65 and going on Medicare for the first time or you have been in the Medicare system for a few years. Most people still don't really understand how Medicare works and how it applies to them.
You have questions. We have answers.
Shopping for Medicare coverage? With more than 230 different Medicare supplement plans in Georgia, how do you find the one that is right for you? Click and compare rates and plans from GA Medigap rates
Have you ever seen a Medigap rate report like this?
Everyone I talk to will get a report that is customized to reflect the plan or plans where they have an interest.
If the agent that is trying to SELL you on buying from him or her isn't offering information like this, what else are they keeping from you?
Should I use an insurance agent when buying a Medicare supplement plan?
This question comes up from time to time but I suspect it is often considered but rarely asked. When it happens to me it usually comes in the form of "How much do you charge for your advice?".
Perhaps I should consider it an affront, but I don't. I do wonder if they ask their home and auto insurance agent same question. Similarly, when people go online do they ask them how much more they have to pay for buying a plan from an 800 number agent?
My response is always the same.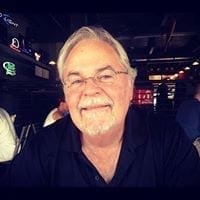 Medicare supplement plans you buy through me are the exact same plan at the same rate as those you would buy direct from the carrier. The only difference is, when you buy from me you get the advantage of my 40 years of experience at no additional charge. When you have a question you can call or email.
When you call you get me or my voice mail. You will never hear "Press 1 for English". You won't be routed through a bunch of prompts. I return calls within 2 business days and often the same day. If I can't answer your question I will tell you so and will get back to you within 24 hours with the answer you need.
Call a carrier and you talk to whoever answers the phone that day, if you get a live person. More often than not you get voice mail. You have no idea who will call you back or when. You don't know if they have worked for the carrier for years or just started last week.
Did I mention you pay the same premium for the same plan when you buy from an insurance agent?
Where can I see all the Medigap plans?
You can't.
Some of is because most agents don't have a quote engine on their site where you can see Medicare rates instantly. Something like this.
Even if you find a quote engine you will probably only see a few plans. That's the way it is on my site. The people who designed and maintain the quote engine only have permission from a few carriers to illustrate their rates.
If you found a site with 230+ Medigap plans and up to 50 different carriers it would probably overwhelm you.
Insurance agents act as filters, showing you the good and bad and providing insight into not only current rates but carrier history.
Bill and Brenda went Medicare shopping
Last year Brenda visited my site a few times, reviewed available plans and rates, but was not available when I called. I left a message but never heard back.
I only call once. If I get voice mail, I leave a message. That's it. I don't bug people to death. I don't chase them down.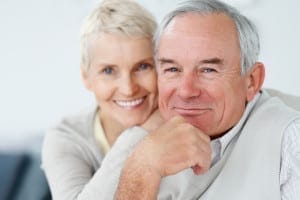 Meanwhile Bill and Brenda received several automated emails from me. Each one had information about Medicare in general as well as specific information on Medigap, Medicare Advantage and Part D.
After a few weeks had gone by Bill emailed me. They were both turning 65 and going on Medicare in a few months and they wanted me to come to their home one evening to discuss options.
Only one problem.
I don't make house calls and I rarely conduct business after normal office hours, but I did agree to call them at a designated time and day.
How Much Can You Really Save?
We talked for perhaps 40 minutes or so. I walked them through the Medicare process and answered all their questions. I agreed to send them information by email so they could study their options in their time frame.
Brenda had already discussed Medicare with her friends and was convinced they needed to buy plan F from AARP/United Healthcare. If they needed plan F they could save $500 per year with a different carrier but the real savings would come by switching to plan G and save over $1000 per year.
The savings didn't stop there.
Brenda was taking a "prescription" dose of Niacin as part of her cholesterol medication regiment. When I ran their drug report it turns out she was prescribed an OTC version. Her pharmacist was pulling the medication off the shelf, slapping a label on it and charging over $100 per fill for a 30 day supply. She was paying over $1200 per year on her high deductible plan.
I looked on Amazon for the same strength, slow release Niacin.
$17 for 175 tablets.
She could get a years supply for around $35 vs. $1200 from her druggist.
I suggested she ask her doc about the OTC version from Amazon. She did and he blessed the change.
She changed drug stores shortly after that. Probably should have changed docs too but that was up to her.
The point of this is, a few phone calls and emails with an insurance agent (that would be me) resulted in a savings of over $2,000 per year by using an agent. Had she followed the advice of her friends that decision would have cost her a lot of money over the next few years.
Do you need an insurance agent?
Not really.
Anyone can do this but very few insurance agents take the time to educate their clients the way I do.
In September of this year I will be going on Medicare and I am pretty sure I will take my own advice. The same advice I give others.
You need adequate coverage to protect you against the cost of health CARE.
You don't need to spend all your money on insurance.
You don't need as much coverage as you think you do and can certainly do better than buying what your friends have. Unless they bought it through Georgia Medicare Plans.
Shop and compare now.
Your information is NEVER sold.
#MedicareSupplementInsurance #InsuranceAgent #GAMedigapRates