Do I need a Medicare supplement plan?
If I have Medicare, do I need a supplement insurance plan? Is supplemental coverage a waste of money? How is an Advantage plan different from Medigap insurance?
Where can I find Medigap Rates Without a Sales Pitch?

Isn't Medicare Enough? How much does a Medicare supplement plan cost? Where can I see Medigap rates?
Do I need a Medicare insurance agent?
Is an Advantage Plan Better?
Do you like your doctor? Would you like to keep your doctor? Will your doctor accept all Medicare plans?
What if I don't want an HMO? Is a PPO plan better? Do I need a referral? Does Medicare require pre-authorization?
Budget Medical Bills with a Supplement Plan
Would you have trouble paying a big medical bill? Could you pay $7,000 for medical care if you needed it? Is $1500 more affordable? Do you have a line of credit or savings account?
Medigap insurance plans limit your out of pocket while preserving your right to use any doctor that accepts Medicare patients.
Could you borrow money from family or friends if needed to pay health care expenses?
With most Medicare Supplement insurance plans you can use any doctor, health professional or hospital in the United States that accepts Medicare patients.
There are no networks or referrals. No worry about surprise billing with most Medigap plans.
How to Find the BEST Medigap Plans in Georgia

You have a problem.
How do you find answers to your Medicare questions WITHOUT getting a SALES PITCH?
Everyone wants to talk. No one wants to listen and answer . . . until you BUY SOMETHING.
Something you don't want, don't need and can't afford.
Medicare explained using words you can understand. A Medicare 101 course if you will.
Give me 10 minutes by phone. Ask ANY question.
How does Medicare work?
I can tell you.
What's the difference in Medigap and Medicare supplement?
Like Kleenex and tissue, Medigap and Medicare supplement are two ways of saying the same thing.
How easy was that?
GA Medicare expert Bob Vineyard can help. Never any selling. We shop for you, then let you select the plans that fit YOUR needs and budget.
If you want to allow me to be your agent I will be most happy to assist and offer continued service. Anytime you have questions just call or email.
You have entered the No Selling Zone.
Call (404)252.5859 or email [email protected] Watch our Medicare videos on YouTube.
https://www.youtube.com/c/GeorgiaMedicarePlans
If you are turning 65 and enrolling in Medicare, this may be your only chance to purchase a Medicare supplement plan in Georgia. Full report with Medicare supplement rates for ALL Georgia Medigap carriers. Anthem GA Medigap rates include Silver Sneakers
You don't have to receive Social Security to enroll in Medicare insurance. CMS is the agency that oversees Medicare.
How to enroll in Medicare? You may sign up for Medicare 3 months before your 65th birthday, the month you turn 65, and 3 months following your 65th birthday. You may enroll online (highly recommended), by mail or by visiting a Social Security office. SSA
https://www.ssa.gov/benefits/medicare/
Medicare is health insurance designed primarily for folks age 65 and older. Those who are younger than 65 may qualify if they are disabled or have end stage kidney disease.
Medicare has 4 parts.
Your red, white and blue card is broadly accepted by doctors and hospitals alike. No networks! Referrals never required. No prior authorization.
Medicare has Four Parts
Part A covers hospital inpatient charges and has a per admission deductible
Part B Medicare is for outpatient health care treatment. Doctor visits, labs, X-rays, MRI, CT scan (CAT scan), ambulance, ER, outpatient clinics, etc. Essentially any Medicare approved health care received outside the hospital setting. Treatment considered medically necessary under Medicare guidelines. Medicare Part B has a calendar year deductible. Once satisfied, Medicare pays 80% of the approved charge, you are responsible for the remaining 20%.
When you have original Medicare, YOUR DOCTOR AND YOU decide on the care you need. You don't need approval by an insurance carrier before can receive testing or treatment.
Most seniors worry about hospital stays, but your major expenses will more than likely fall under Medicare Part B outpatient expenses. Original Medicare stand alone has no cap on your out of pocket expenses.
You pay until you run out of money, get well or die.
Why is Medicare Part D Confusing?
Seniors often buy the wrong drug plan and spend too much on their prescription plan. Seniors on Medicare spend an average of $263 per month on prescription medications.
Lower your medication bill by only using your drug card when necessary. The right drug plan will save a lot on brand names but you will almost always pay MORE for generics.
Consider paying cash or using GoodRx instead for maximum savings. Also look for drug plans that have a deductible.
https://youtu.be/LaA9NnFeBXI
Medicare Advantage is Like a Store Credit Card
How are Medicare Advantage plans like a store credit card?


Most medically necessary treatment is covered by Medicare Part A and B, but do you know what ISN'T covered? How about eye exams or dental care? Does Medicare cover diabetic supplies? Surely Medicare pays for your nursing home and home health care. Hospice care?
Medicare supplement plans will pay for medical care that is not covered by Medicare.
Or not?
Can't find the right Medigap plan? We can help. Shop and compare now.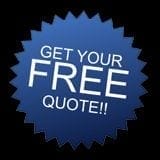 What isn't covered by Medicare?
The people at Forbes posed this question and responded with a Pre-retiree Guide to Medicare. Some things may surprise you, some not.
Many health expenses covered by private health insurance policies are excluded from Medicare Part A and Part B and these uncovered expenses can easily amount to thousands of dollars a year. Among the uncovered items: dentures, hearing exams and aids, eye exams related to corrective lenses, long-term care and custodial care.

Medicare coverage of any kind for nursing care is very limited and largely based on medical necessity. If you're in a care facility, Medicare covers so-called "skilled care" — what's performed by a medical professional. Custodial care (such as bathing, feeding and helping patients in and out of bed) is only covered while you also need skilled care.
If you have been covered by an employer group health plan, you may not have realized that some routine items, such as dental and vision, were part of a separate health insurance plan and not part of your regular health coverage.
While routine dental and vision care isn't covered by Medicare, you probably don't need these plans after you retire. Georgia Medicare Plans has found that most dental and vision plans are mostly trading dollars but these plans from Humana do deliver value.
If you think you may need help paying your nursing home bills or charges from home health care, you should consider specialized policies designed for those purposes. You may find this publication from DCH Georgia to be helpful.
Georgia Long Term Care Partnership
What's more, custodial and skilled care are only covered for a limited time. Medicare pays all costs for the first 20 days after a qualifying medical event, but charges $152 in coinsurance for days 21 to 100, and nothing after that.
In case you are wondering, a qualifying event is a hospital inpatient admission for 3 days or longer followed by discharge to an extended care facility or approved rehab center.
Vision and Dental care
Most routine vision and dental care isn't covered by Medicare.
If you have an eye condition, such as glaucoma or cataracts, a portion of your eye exam may be covered. A normal refractive vision test is not a Medicare covered expense.
Routine dental visits, including X-rays and cleaning are not covered by Medicare. Oral surgery necessitated by accident or illness may be a covered item by your Medicare plan.
Some Medicare Advantage plans include nominal benefits for vision and dental but the trade-off (provider networks, higher overall cost) may not be worth the price of their "free" vision and dental offering.
Low cost eye exams at places like Costco may work for you. I have been using the optometrist at Costco in Dunwoody for years and have been pleased with the cost and professional services. Their selection of eyeglass frames are a bit limited but the price is right and the new digital lenses are impressive. My most recent pair were a "retro" look (but wife approved) and much more stylish than those worn by the guy on the left. The price was less than $200 for progressive lenses including the coating.
If you have special eye conditions like my wife does, you may need a more comprehensive exam that is covered by Medicare. Her ophthalmologist participates in Medicare and bills them for the refractive portion of the exam …………. and Medicare denies it, but they do pay for the rest of his charges.
You are probably paying at least $450 more than you should for your Medicare supplement plan
Diabetic supplies
If you are diabetic you probably get solicitations from companies offering "free" diabetic supplies. Some insurance agents will also peddle a plan (for a nominal monthly fee) that will pay for needles, test strips, etc.
Medicare Part B covers many routine diabetic supplies. If you only have original Medicare you are responsible for your Part B deductible ($147 in 2014) plus the 20% coinsurance of the Medicare approved amount. Your Medigap plan will pay some or all of this cost depending on the plan you have.
We recommend Medicare supplement plan G or N for most of our clients. All too often the price of Medigap plan F is exorbitant. Most Medicare beneficiaries can save $450 or more by switching to plan F with a different carrier or save upwards of $1000 by changing plans and carriers.
For more information on what is and isn't covered by Medicare, check out this guide from CMS Medicare's Coverage of Diabetic Supplies and Services
Even more information on what isn't covered by Medicare
Do you still have questions about what isn't covered by Medicare.
This 18 page guide from the Medicare Learning Network provides an (almost) complete list of what isn't covered by Medicare.
Still have questions? Call or email. We are here to help.
#Medicare #MedicarePartA #MedicarePartB #Medicaredeniedclaim