AARP membership is only $16, but is it worth it? What do you really get for your membership fee? How does AARP provider all these benefits for only $16? How is AARP funded? Are their discounts on trips, restaurants and insurance really a good deal? How does Obamacare impact Medicare plans?
Every time you purchase a product endorsed by AARP a portion of the proceeds of the sale are kicked back to the organization.
Can you find better pricing outside of AARP?
Almost everything they promote is priced higher than what you can find in the market place. We specialize in Medicare supplement plans and Part D and can honestly say our Medigap plans are often $30 – $40 per month less than United Healthcare for the exact same plan and coverage.
Shop and compare GA Medigap quotes now. Click for instant rates and side by side comparison.
AARP – Is it worth it?
The $16 annual membership is not going to break the bank for most. But what are you really getting for your money other than a lot of solicitations in the mail.
Have you ever wondered why their publications heavily promote insurance products?
According to a Congressional study by the House Ways and Means Committee, almost 30% of their $1.4 billion in revenue comes from insurance company kickbacks but only 17% came from membership dues.
Health insurance, primarily Medicare products geared toward the retiree, is their big money maker followed by auto insurance. My wife and I have Hartford for our car insurance. When we compared the AARP-Hartford rates to our current rates the AARP rates were $260/year more than we were paying then.
So how about their Medicare products?
In 2015 their popular Medicare Part D drug plan is $27 per month and is virtually identical to a Humana drug plan for $15 monthly. The premium savings alone are considerable but what about your drug OOP (out of pocket)?
When we compared drug plans for a recent client the United Healthcare (AARP) drug costs were $548 per year vs. $248 for the exact same medications purchased through the lower premium Humana plan. Total savings, over $400.
But what about their Medigap plans? Aren't they better and lower priced?
All Medigap plans with the same letter are identical in every way except the premium. When you pay more you don't get more you simply paid too much.
This same client would pay United Healthcare $166 per month for her Medigap plan F but only $126 monthly if she bought the same plan from Aetna.
Combined with the total drug savings my client saved over $900 per year by following my recommendations for her Medicare supplement plan and drug plan vs. "buying direct" via AARP.
AARP Medicare supplement premiums don't increase as much as other carrier plans.
Yeah, I hear that a lot.
But what do their customers say?
Look at what the folks say on the Consumer Affairs forum.
I moved from NEW Hampshire (155.00) monthly for supplemental INS to Maine (122.00) MONTHLY to Florida (384.00 monthly). (Note – United Healthcare premiums are COMMUNITY RATED. Rates will change when you relocate your residence. This is generally NOT true with other carriers).
I wanted to know about the costs of the Medicare supplement Plans for 2015. (you included the Apr to Dec 2014 $ in the mailer you sent which is not being truthful like all the other plans that are advertising for our dollars). Since he would not give any info without our AARP member number, and therefore would not disclose any $ info so we might make an intelligent decision as to purchase, I am no longer willing to spend any more money to an outfit that treats anyone (member or not) like a 4th class citizen. (Georgia Medicare Plans has no problem quoting rates by phone and confirming by email. We do this every day. No hassle. It takes about 2 minutes. You can also view some rates online.).
I need to make a decision of whether to stay with the supplemental plan to join a Medicare Advantage plan. So long as I do not know what my monthly premium cost is going to be, I cannot make an intelligent decision to stay with United or go with a different plan. I have called United three times since the first of October and they will not even give me a "date" as to when I will receive the information I need.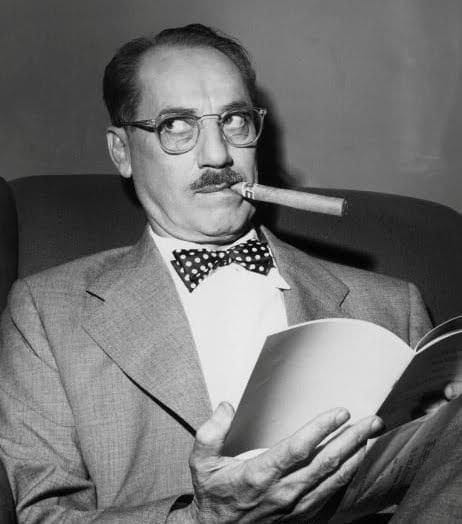 One thing I can say with certain, based on the complaints posted online it seems that many AARP members with Medicare coverage do not understand how their plan works. I don't know if this is because retirees decide to make a purchase via AARP without bothering to do any research or the information they get from the 1-800 number isn't a lot of help.
Common complaints that are unwarranted.
Medicare approved my claim but United Healthcare denied it. (This can't happen with ANY Medigap plan. If Medicare approves the claim your supplement plan is required by law to pay their portion.)
I was told my premiums would never increase. (You can be told anything but the truth is, Medicare supplement premiums do increase every year with most carriers. A few that haven't had an increase in a year or more were usually overpriced when the plan was first introduced. Their next increase will probably be a whopper).
My plan was cancelled because I got sick. (Nope. Can't happen. Your plan can only be cancelled when you fail to pay your premium or if ALL plans in your state are cancelled at the same time.).
My plan was cancelled when I moved. (Possibly. If you have a Medicare Advantage plan in Atlanta and decide to move to Savannah your plan will be cancelled. United Healthcare only offers their Advantage plans in select counties and zip codes. The good news is, this creates a Special Enrollment Period allowing you to buy ANY plan, including Medigap, that is offered in your new area.).
When you contact Georgia Medicare Plans you get a live person (me) or my voice mail. You never will hear "Press 1 for English" and most calls are returned the same day.
Discounts on travel and restaurants
Some members swear by the discounts on meals, hotels and airline fairs. But do you really need an AARP card to get a discount?
Most grocery stores have senior days with 5% discounts. No card needed.
Restaurants have early bird specials. No card needed.
Want a list of discounts and coupons for retirees, no card needed? Here you go.
If you like saving money, and who doesn't, the Money Talks Newsletter has a monthly newsletter at the right price. FREE.
Check out their site and sign up.
Obamacare and AARP
In case you haven't noticed, AARP was a very strong supporter of Obamacare. While most of their health insurance business is geared toward the Medicare market the financial gains (and losses) of AARP depend very much on the passage of Obamacare.
Obamacare changes for Advantage plans means many Georgia retirees will only have a few plans to pick from in certain counties. United Healthcare only offers traditional Advantage plans in 7 of Georgia's 159 counties. Another 20 counties or so have AARP – United plans but only for low income and special needs beneficiaries.
Compare that to over 170 different Medigap plans available in every zip and county in Georgia.
If you do call AARP and want information on their Medicare supplement plans, IF you can get a rate, you will probably only be quoted plan F.
Why?
It is the most expensive plan and the one paying the largest kickback to AARP.
Most of our clients have plan G and save even more money vs. plan F.
If you want Medigap plan G from United Healthcare, you can't get it. Not available.
We have rates from 35 carriers that offer plan F plus 25 that make plan G available. A "typical" plan G premium vs plan G will save an ADDITIONAL $250 per year over the lowest premium plan F.
So why did AARP heavily promote Obamacare?
Knowing that most Advantage plans would be eliminated, AARP wanted to capitalize on their Medigap plans, especially plan F. When we go head to head with United the savings we generate for our clients is significant. The example above that saved our clients over $900 per year is pretty much the norm.
How much can you save?
Shop and compare now.
Your information is NEVER sold.
Click to view instant GA Medigap Quotes.
#AARP #MedicareSupplement #Medigap #GeorgiaMedicarePlans