Anthem Blue Cross recently made headlines but for all the wrong reasons. A "sophisticated" attack on their computer systems exposed millions of customer personal data to hackers. Current and former customers names, addresses, Social Security numbers, dates of birth and other personal information may be in the hands of the bad guys.
Most people think of identity theft as a source for opening fraudulent lines of credit in the consumers name, but this time it may be more ominous.
What Anthem isn't saying about this breach that could hurt them more than it does you.
Anthem hack and fraud
No doubt the breach at Anthem is serious. Exactly when the attack occurred and what was stolen has not been completely revealed.
Most hacks are discovered by accident and often it is long after the attack. It is not unusual for a company to state they have never been hacked but the real question is, how do they know?
Unless one of their IT people stumble across suspicious activity, or clients complain about fraudulent activity, the company may not be aware of a problem.
I am not suggesting this is the case with Anthem, just making a general (but informed) comment.
How bad is it?
We don't know, and possibly neither does Anthem. Much depends on how the breach was discovered and how often they backup their web traffic.
Exactly how many people are affected wasn't immediately clear. The database that was infiltrated contained records for 80 million people.

The company is still investigating exactly how many records were actually stolen but, "at this point we believe it was tens of millions," said Cindy Wakefield, an Anthem spokeswoman.

If the entire file was taken it would be "the largest health care breach to date," said Vitor De Souza, a spokesman for Mandiant, the computer security company Anthem has hired to evaluate its systems. – USA Today
80 million records.
That's a bunch.
How far back does the data go? Five years? Ten? Twenty?
Anthem isn't saying.
What this means to you
Anthem has released a public statement about the situation and will be offering a credit monitoring service for their current (and presumably former) policyholders. What was stolen?
They don't know (or aren't saying) but it could include the following:
Hackers had gained access to the company's computers and that their names, birthdays, Social Security numbers, addresses and employment data including income.
The logical path most consumers will take is wondering if someone will try to establish a line of credit with their information. Data monitoring services can certainly track that and there is a good chance you won't find someone in Bangladesh buying a car in your name.
The more likely use of this data will come in the form of medical identity theft.
Hackers can use the Anthem data to print fake health insurance cards and Medicare cards. This kind of theft is more difficult to track and much more lucrative than applying for a Nieman-Marcus card in your name.
Credit cards have upper limits of anywhere from a few hundred to several thousand dollars. Once the card is used the fraud is exposed and the card is shut down.
But a health insurance ID card or Medicare card has an unlimited line of credit that can't be tracked by credit monitoring services.
It is easy enough for a thief to make a new Bob Vineyard Anthem Blue Cross card and pay a street person $20 to pretend they are me, walk into a clinic and get a prescription for drugs. Take the prescription to a pharmacy that is in on the scam, fill the order, then sell the drugs on the street.
Things like this happen every day.
But once Anthem gets wind of a bunch of fake Bob's getting fake medical care to buy real drugs all Anthem has to do is cancel that card and issue a new one with a new ID number.
But if the crook makes a fake Medicare card the theft is more difficult to detect. Even worse, since your Medicare number is also your Social Security number don't expect Medicare to cancel the card. If you are on Medicare and have a supplement plan through Anthem claims filed with Medicare automatically are filed with Anthem once Medicare approves the claim.
If you have an Anthem Advantage plan the fraudulent claims are filed with Anthem for processing.
What you can do to protect yourself
You can take advantage of credit monitoring services. You can also freeze your credit. These steps should prevent most routine identity theft situations.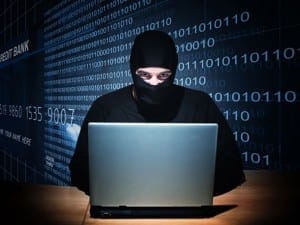 For medical identity theft you need to be proactive.
If you are a current or recent Anthem policyholder check your online claim reports on a weekly basis for the next few months. Report any suspicious claims to Anthem.
If you are on Medicare and have an Advantage plan with Anthem, log into your account to monitor and report fraudulent activity.
For your Medigap plan through Anthem log into MyMedicare.gov on a regular basis and report suspicious activity to HHS
Georgia Medicare Plans has a contract with Anthem Blue Cross and can place Medigap clients with Blue. However our preference is to use more competitive carriers that save our clients hundreds or even thousands of dollars each year. Many of these Medicare supplement carriers are low profile and generally not targets for hackers.
Shop and compare our Medigap rates instantly online.
#Anthem #hack #BlueCross #Medicare #Medigap #IdentityTheft #GAMedigapQuotes