Georgia Medicare Looks at 2018
As Dickens said, "This is the best of times and the worst of times." Like all years, there are times when things are good and times when things are not so good. From a business perspective I would give this year a 9 on a scale of 10. Georgia Medicare expert reflects on 2018.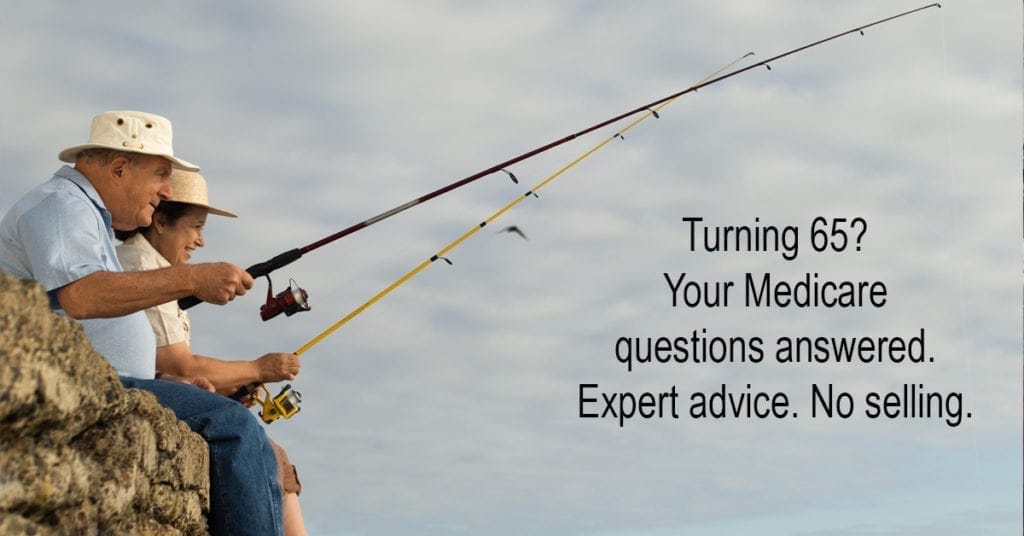 The Good News
Georgia Medicare supplement clients continue to bless me with referrals. My business grows mostly by word of mouth. When my advice is useful clients remember and pass my name along to their friends.
Like that old shampoo commercial where Heather Locklear told two friends about Faberge, and they told two friends, and so on.
Good new spreads like wildfire, and it is appreciated. With more than 500 GA Medicare clients, new referrals come in almost every month.
Thank you for being generous and sharing my name with your friends.
Georgia Medicare YouTube Channel
After years of planning and hoping it would happen, I finally implemented my Georgia Medicare YouTube channel in early summer. With the help of Christy Sanchez this labor of love is now a reality.
The videos are not fancy or technically complicated. It's just me talking to the camera the same way I speak to you on the phone. Feel free to like, share and comment on any of the videos.
Of course you can also ask questions.
Say Hello to New Medigap Carriers
I currently count almost 60 insurance carriers offering Medicare supplement plans in Georgia. Many are brand new to the Medigap business. Others are new to Georgia.
At least 6 carriers are new to the Georgia Medicare market. Each one has cut rates to the bone in an attempt to gain market share.
It's a race to see who can offer the lowest Medigap rate.
For at least a year.
New carriers include Lumico, Western United (late 2017), Everest (late 2016), American Continental, Prosperity (gotta love that name), Mass Mutual, Unified and Pan American. I might have missed a few but that's a mouthful.
I generally don't recommend a carrier until they have been here at least 3 years. In the past carriers (like AFLAC) have either disappeared from the market or blew up their rates on renewal in the first 3 years.
I don't need that kind of drama in my life and neither do you.
Say Hello to a New Name for an Old Friend
One shining star is Anthem Blue Cross. BCBSGA has been co-branded with parent Anthem for a few years now. As of July 2018 the Anthem name is on all new Medicare plans in Georgia.
Of course you can call them direct or use an agent like myself. When you go direct you are a "house account". You will never know who will answer the phone or anything about them.
Last week they could have been asking if you wanted fries with your meal.
When you call me you will never hear "Press 1 for English". You get me or voice mail. Leave a message and I will call you back.
No extra charge for my 40+ years experience.
You can enroll in an Anthem Medigap plan using my link . . . if you have an hour or so to kill.
https://brokerportal.anthem.com/ac/BobVineyardAnthemGA
Or call me direct. I can take your information in about 10 minutes.
You choose.
The Bad News
A few carriers like Equitable, Manhattan and Aetna Health and Life stopped writing new Medigap business in Georgia. If you have a plan with them you can keep it as long as you pay your premiums.
I hope to move as many as possible away from these carriers in hopes of seeing fewer and smaller rate increases at renewal.
Thank You!
Thank you for all your support, for passing my name along and especially the kind words for my Georgia Medicare YouTube Channel.
I look foward to helping as many people as possible to navigate the Georgia  Medicare maze.