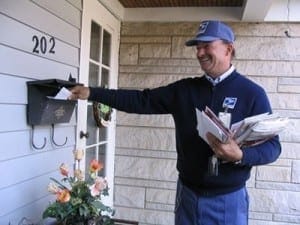 Medicare advertising kicks into high gear in the fall because of the annual open enrollment period. This year you open enrollment begins on October 15 and runs through December 7. You can expect your mailbox to be stuffed with all kinds of solicitations and advertisements. Your email volume may pick up as well with promises of better coverage for less money.
How much is real? What is a come-on? Are some of them scams? Are insurance companies legally allowed to offer Medicare advertising for enrollment purposes?
Most of the people we talk to, that already have Medicare, are in the wrong plan, paying too much, or both. It doesn't matter if you are turning 65 and going on Medicare the first time, or have been covered by Medicare and just got bad advise. We can help.
We offer instant online Medigap quotes. No tricks. Compare plans and rates side by side. Your information is never sold.
We have rates on more than 170 different Medicare supplement plans and will always give you the lowest rate by phone.
Medicare Advertising
I have been in the insurance business for 40 years and am always interested in staying on top of what is going on around me in
"my world". I read news articles daily, subscribe to information on Medicare and Social Security, and continuously scour the web for anything that might be of interest to my clients.
Just today I received the following in a newsletter published by an "independent" Medicare adviser. Normally their information is spot on but this was just wrong on so many levels.
Dear Marci,

Last year around this time I started receiving a lot of notices in the mail advertising different health insurance plans for my Medicare coverage. I was overwhelmed by the amount of information I received, and I don't want to experience that again. How can I sort through these notices and make sure that I am not being taken advantage of? How are insurance companies allowed to market their plans?

– Naomi (Pittsfield, MA)
Marci's response follows in part.
Dear Naomi,

You are not alone—this is a common concern among beneficiaries. October 15 marks the beginning of Fall Open Enrollment, which is the time during the year when Medicare beneficiaries can make changes to their health care coverage. Starting October 1, Medicare Advantage Plans will start advertising their offerings for next year. While most plans abide by the marketing rules set forth by Medicare, not all plans do.

Some of Medicare's marketing rules for plans are:

Unless you are already a member of a plan or have given permission, plans are not allowed to contact you in any way other than through the mail.
Plan names cannot suggest that the plan is preferred or endorsed by Medicare.
Plan representatives cannot approach you in public places, such as parking lots of malls. In health care settings, plans can only advertise in common areas such as cafeterias. They may not advertise in waiting rooms.
If you schedule a time to speak with an insurance broker about Medicare Advantage options, they cannot try to sell you products other than a Medicare Advantage Plan, such as a life insurance policy.
Plans cannot offer gifts worth more than $15. Further, they must provide the gift even if you do not sign up for the plan.

In addition to being aware of these rules, you should consider these tips to help avoid becoming the victim of marketing fraud:
Always verify all information you receive from an insurance plan representative. If a representative says that a particular doctor is in network, you should call the practice to confirm with the doctor.

Be aware of your right to choose how you receive Medicare coverage. Medicare Advantage Plan representatives should not tell you that Medicare Advantage is your only option.

If you are feeling pressured, you can tell the plan representative that you will follow up at a later date. This will give you time to make your decisions.

Use government websites and official sources of information.
All of the above is good and helpful information, except it is not 100% correct.
The marketing rules above apply only to Medicare Advantage and Medicare drug plans.
Medicare advertising for supplement plans (Medigap) or about Medicare in general are not subject to the same rules and guidelines.
That being said, just because governance over Medigap advertising is somewhat relaxed does not mean carriers and marketers are free to say anything they wish.
Medicare Open Enrollment
Does the Medicare open enrollment affect you?
In some cases, yes.
If you have a Medicare Advantage plan or Part D prescription drug plan, welcome to open enrollment. In most cases you can change your Advantage plan without medical underwriting. There is never any underwriting for Part D.
Medicare supplement plans can be changed ANY time, not just during open enrollment. Unless you are a new enrollee, you will probably have to pass medical underwriting before you can make a change.
Just about everything you need to know about open enrollment can be found in our featured post, Medicare Open Enrollment 2015.
I suggest you click the link and take notes.
Are You Being Scammed?
Is the Medicare advertising misleading? Maybe, maybe not. Use common sense.
While perfectly legal, the Medicare Advantage literature quite often makes a big deal about $0 premium but (in my opinion) falls short in explaining the true cost of MA plans.
Advantage plans are great until you use them, then they can get quite expensive. That is usually when I get calls from people who say they can't afford their $0 premium plan any more.
What they are really saying is they can't afford to pay their medical bills. Unfortunately when it gets to that point they probably can't qualify for a Medigap plan.
Here are a few things to watch out for if you are enrolling in Medicare for the first time or considering making a change.
Medicare Advantage –
Look for your doctors and hospitals in their provider directory
Find out if you need a referral to see a specialist
What is the penalty for using out of network (non-par) providers?
What is your in-network maximum out of pocket?
What is your out of network out of pocket maximum?
Do your drug copay's change?
Are all your drugs on the formulary?
Medicare Part D –
Do your drug copay's and deductibles change?
Are all of your drugs on the formulary?
Medicare supplement –
Don't buy plan F
Don't cancel any existing coverage until you know you have been approved by your new carrier
Don't buy a Medigap plan based on price alone
All plans with the same letter pay claims and pay them on time
The only difference is the premium you pay
Never buy direct from the carrier
Use a local Georgia agent that knows the market
When shopping online bear in mind that most of the sites you go to are marketing sites. They gather your information and sell it to multiple agents.
When you get a quote from Georgia Medicare Plans your information is never sold. You get instant, online Medigap quotes. You will also get one phone call from me, usually within 48 hours.
I only call once. I will answer your questions, give you the best rates on plans in your area and give them over the phone.
No pressure. No tricks. Shop and compare now.
#MedicareOpenEnrollment #MedicareAdvertising #MedicareAdvantage #MedicareSupplementInsurance