The Medicare open enrollment 2015 edition opens October 15 and closes December 7. If you are turning 65 you will be making decisions along with 48 million retirees looking to change their plans. Significant Medicare changes are expected in 2016 so plan accordingly. Medicare premiums and deductibles will rise next year and so will Medicare supplement premiums, especially for Medigap plan F. Medicare Part D drug plan costs will move higher as the donut hole gradually closes before 2020 when it disappears completely.
Also, Medigap plan F will be retired in 2020. The result will be even higher prices for plan F than you see now. Don't be roped into buying a plan that will soon be cost prohibitive.
Instant online GA Medigap quotes. Shop and compare up to 30 plans side by side.

Expect fewer Medicare Advantage plans, especially in rural Georgia. More PPO plans will go away and be replaced by HMO's. Advantage premiums probably won't change much but look for higher copay's, higher deductibles and more plans will move to $6700 out of pocket maximum.
Keep in mind the MOOP (maximum out of pocket) only applies to IN NETWORK APPROVED claims (excluding drug costs).
Post summary:
What you need for open enrollment
Turning 65, new to Medicare, open enrollment not for you other than Part D
Losing employer retiree plan? Check out your options
Shopping online? We can guide you through the maze
Upcoming surgery? Medicare Advantage probably the wrong choice
Medicare Open Enrollment
All Medicare drug plans and Advantage plans run on a calendar year basis. Your current plan may or may not renew but whether it renews or not you need to be prepared for the Medicare open enrollment in 2015.
Here are a few pointers if you are new to Medicare or have been to this rodeo before.
Update your list of medications and dosages
Make a list of your doctors including name and address
Evaluate your health. Is it better or worse than last year?
Update your health care budget
Consider what you pay every month in premiums AND your out of pocket health care costs
Any planned surgeries or tests? You may save money having them done this year ….. or next.
More on planned surgeries coming up below in this post.
If You Are Turning 65
Turning 65? If you are not receiving Social Security, you need to sign up for Medicare A and possibly B. The easiest way is to go online using this link to Social Security.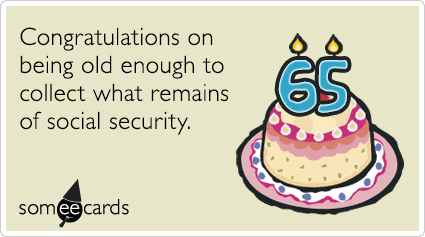 I did this in June. It took about 10 minutes. Three days later I received my Medicare letter and about 10 days after that my Medicare cards.
If you will be covered by an employer group plan you may not need Part B. However, you may need Medicare Part D if your current plan is not considered creditable.
If you have Medicare Part A, have been covered under an employer group plan and you want to enroll in Medicare Part B only you will need to complete forms CMS40B and CMSR297 then mail to Social Security or take it to their office for processing.
If you do not sign up for Part A when you turn 65 you may encounter delays and penalties in the future.
Losing Retiree Health Insurance
Many large companies including IBM, GE, UGA are terminating existing retiree health insurance and employees are being told to talk with consultants like Towers Watson and One Exchange.
If you are part of a group losing your retiree health plan there are things you need to know.
You may be required to purchase at least SOME coverage through the "exchange" to receive HRA monies
Most exchanges only show you a small sampling of plans in your area
The advisers are encouraged to push plans that pay a higher commission, even if that choice is to your detriment
Most of the Medigap plans on the private exchange are over-priced
Many times you can preserve your HRA bonus by purchasing Part D only through the exchange
There is no charge to consult with Georgia-Medicare Plans. You can run quotes on our website through this link and we will also email information on the lowest priced Medigap plans in your area.
Medicare open enrollment is your chance to shop and compare.
Shopping for Medicare Supplement Plans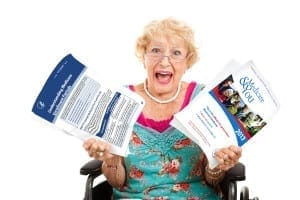 Instant online rates are available for about 30 different GA Medigap plans through our quote engine. You may find that helpful but the real savings may lie among the more than 170 different Medicare supplement plans in Georgia.
Online quote engines are limited to half a dozen carriers. We have Medigap rates for over 30 different carriers.
Some carriers offer lower non-tobacco rates to tobacco users when you meet the criteria. A few carriers have household discounts of up to 7% but many times the savings are mostly smoke and mirrors.
It doesn't matter if you are new to Medicare or feel you have been given bad advice in the past, we are ready to listen to your concerns. There is never any obligation to buy from us (although we do hope we are given a chance to earn your trust) nor is there a charge for our time.
We have the same plans and rates you can get direct from the carriers. The difference is you don't have to press 1 for English and you benefit from our 40 years in the industry.
Use this Medicare open enrollment time wisely. Others talk, we listen
Planned Surgery and Medicare
If you anticipate having major surgery within the next 12 months or so, you need to make the right choice when turning 65.
It doesn't matter if you are having a joint replaced or eye surgery. Enrolling in a $0 premium plan is probably not your best option. Most newly minted Medicare beneficiaries will be much better off with a $0 copay, $0 deductible plan than a $0 premium plan.
With a $0 premium plan the insurance carrier picks your doctor and hospital for you.
With a $0 premium plan you are responsible for the lions share of the cost of your care.
Once you pick a $0 premium plan you may never again have the option of buying a Medicare supplement plan. The annual Medicare open enrollment period only applies to drug plans and Advantage plans. Following your initial enrollment period you may only enroll in a Medigap plan by going through underwriting. This initial enrollment time may be your only chance to pick a Medicare supplement plan.
Choose wisely.
#MedicareOpenEnrollment #Turning65 #MedicareSupplementPlanF