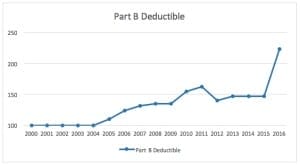 Your 2022 Medicare Part B premiums are going up. A lot. So are deductibles. Oh, and Medigap plan F was retired in 2020. The same year the Part D donut hole closes and you pay more in premiums, copay's and out of pocket.
What does this mean to you? How will this impact you? What will happen to Medicare supplement plans? If you bought plan F plan your exit strategy.
Shop and compare Medigap rates.
Instant online quote.
Your information is never sold.
Post summary
Part B deductible to rise in 2022
Part B premiums rise for 2022
Changes to deductibles and premiums not finalized yet
Social Security COLA for 2022 is just under 7%
Medicare supplement plan F retired
Instant online Medigap quotes
Medicare Part B Changes in 2022
Hold on to your wallet. Next year is going to be costly for many Georgia retirees on Medicare.
Medicare Part B premiums will rise in 2022 from $148 in 2021 to $178 in 2022.
Think the increase will be offset by your COLA increase?
Nope.
COLA increases are not in the cards for next year.
Your Part B premium increase may wipe out your Social Security benefit increase.
Medicare Trustee Report
For those who want to go straight to the source, here is a link to the Trustee Report.
The summary from Kaiser Health News distills it down to something mere mortals can understand. Kind of.
The report warned that several million Medicare beneficiaries could see their Medicare Part B monthly premiums skyrocket by 52 percent in January — from $104.90 to $159.30. Medicare Part B, which is paid for by a combination of federal funds and beneficiary premiums, generally covers physician and outpatient costs.

The huge rate hike is predicted because of a confluence of two factors: Medicare Part B costs increased more than expected last year, and Social Security is not expected to have a cost of living increase next year. By law, the cost of higher Medicare Part B premiums can't be passed on to most Medicare beneficiaries when they don't get a Social Security raise. As a result, the higher Medicare costs have to be covered by just 30 percent of Medicare beneficiaries. This includes the 2.8 million Medicare enrollees new to the program next year, 3.1 million Medicare beneficiaries with incomes higher than $85,000 a year and 1.6 million Medicare beneficiaries who pay their premium directly instead of having it deducted from Social Security. – Kaiser Health News
But wait, there's more.
Medicare Part B Deductibles Increase in 2022
If you manage to escape the Part B premium increase you will still participate in the Part B deductible increase in 2022. One way or another, you will pay more.
The Part B deductible should be $233 in 2022
That is up from $103 in 2021.
If you have straight Medicare, you will pay more in out of pocket.
If you have a Medicare supplement plan F that pays your Part B deductible for you, expect to pay more. Plan F premiums will increase by $100 per year at a minimum.
Probably more in the order of $130 – $150+.
If you have a Medicare Advantage plan you will pay more. Higher premiums, higher copay's, higher deductibles in any combination.
The only way to avoid paying more is to stay healthy and not incur any outpatient (Medicare Part B) charges.
Lock in lower premiums for plan G now. Shop and compare rates. We have access to over 170 different Medicare supplement plans in Georgia. One is right for you.
What Happens in 2022?
The good news is, the Medicare Part D drug plan donut hole will go away. About 93% of Medicare beneficiaries never hit the donut hole but in 2020 no one will find themselves there.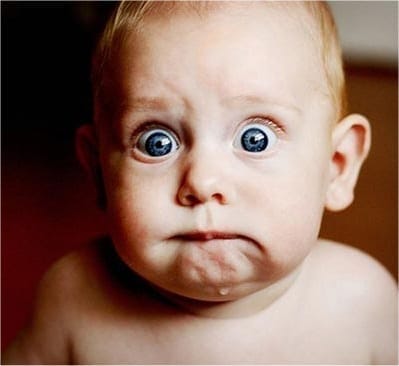 The bad news is, between now and 2022 your Part D premiums will rise as will your copay's and deductibles. In other words, funding the closure of the donut hole means EVERYONE pays more, including those that would have otherwise hit the donut hole at one point during the year.
There is no free lunch.
The donut hole was included in the plan design to keep costs affordable. Eliminating the donut hole, billed as a benefit of Obamacare, makes your Part D premiums and out of pocket less affordable.
Also, the folks in Congress believe retirees go to the doctor too much and are encouraging them to stop going so much by retiring plan F.
In the interim plan F premiums will skyrocket.
There are two types of people that buy plan F.
Those that just want to budget for premiums and not have to pay Medicare Part B deductibles and coinsurance. For them, it is easier to pre-pay those expenses by paying a higher premium for plan F.
Then there are retirees that have never been told about anything other than plan F. The salesman or the carrier pushed plan F on them without showing them how they could save $300 per year or more with plan G. Why did they push plan F?
Because the higher premium means the agent and the carrier make more money.
But you won't have to worry about that much longer. In 2022 Medigap plan F will be retired, but Plan G remains competitive
As a result of legislation just passed by Congress, starting in 2020 Medigap plans will no longer be allowed to offer coverage of the Medicare Part B deductible, which is currently $147 (in 2015). However, current Medigap policyholders and those buying policies before 2020 will still be eligible for the deductible coverage after that date. – Elder Law Answers
If you have plan F now, you can keep it.
But understand that plan F premiums that are already overpriced will become even more so when the plan is no longer an option for new entrants.
Lock in lower premiums for plan G now. Shop and compare rates. We have access to over 170 different Medicare supplement plans in Georgia. One is right for you.
You can read more about changes in Medicare at California Health Advocates along with links to the law.
Why are Medigap Premiums Increasing?
Medicare supplement plan F has never been a good buy. Look how much premium difference there is today for an age 65 female living in Clayton, Georgia.
AARP (United Healthcare) plan F premium is $166.
Best rate for plan G with a carrier that has been in the Medicare market for 18 years, $97.
What are you getting for that extra $828 per year?
A bigger hole in your bank account. Next year when the Medicare Part B deductible increases that gap could be $1,000 or more.
Do you really think it is wise to pay a Medicare supplement carrier $1000 to cover your (2016) Part B deductible of $223?
Every time Congress raises your Medicare deductible, plans (like F) that pay the deductible for you will increase premiums accordingly.
Most of my clients have been purchasing plan G for years.
My job is not to convince you of anything. Life doesn't work that way.
What I will do is educate you on your options and show you Medigap carriers with a proven track record of 5+ years in the Medicare market.
That 5 year threshold eliminates
Omaha Insurance Company (less than 2 years in the Medigap market) and does not have an A M Best rating
Aetna Health and Life (less than 3 years in the Medigap market)
Manhattan Life (less than a year in the market)
Catholic Greek Union, CSI Life, Companion Life, CIGNA
And if you want plan G don't go looking for it with
AARP (United Healthcare)
Blue Cross (BCBSGA)
Humana
They don't offer plan G.
You have questions. We have answers. We also have the best rates, guaranteed.
Additional links:
Your Medicare Premiums Could Soar Next Year
COLA Wars in Medicare Part B Premiums
Medicare Trustees Report Projects Large Increase to Part B Deductibles
#MedicarePartBPremium #MedicarePartBDeductible #MedicareSupplementPlanF #DonutHole